Register Now
Agenda
| | |
| --- | --- |
| 12:00pm - 7:00pm | Registration |
| 1:00pm - 5:00pm | Data Visualization and Storytelling Training |
| 2:00pm - 5:00pm | Sponsor-Provided Training |
| | |
| --- | --- |
| 7:30am - 8:45am | Breakfast & Registration |
| 9:00am - 10:20am | Welcome & Keynote |
| 10:20am - 10:40am | Break |
| 10:40am - 11:30am | Keynote |
| 11:30am - 1:00pm | Lunch |
| 11:40am - 12:00pm | Product Demos |
| 12:20pm - 12:40pm | Product Demos |
| 1:00pm - 1:40pm | Breakout Sessions |
| 1:40pm - 2:00pm | Break |
| 2:00pm - 2:40pm | Breakout Sessions |
| 2:40pm - 3:00pm | Break |
| 3:00pm - 3:40pm | Breakout Sessions |
| 3:40pm - 4:00pm | Break |
| 4:00pm - 5:00pm | Sponsor Keynote/Closing |
| 5:00pm - 6:30pm | Welcome Reception |
| | |
| --- | --- |
| 7:30am - 8:45am | Breakfast & Registration |
| 9:00am - 9:15am | Welcome & Presentation of DDAW Awards |
| 9:15am - 9:20am | Welcome from Conviva |
| 9:20am - 10:20am | Keynote |
| 10:20am - 10:40am | Break |
| 10:40am - 11:30am | Keynote |
| 11:30am - 1:00pm | Lunch |
| 11:40am - 12:00pm | Product Demos |
| 12:20pm - 12:40pm | Product Demos |
| 1:00pm - 1:40pm | Breakout Sessions |
| 1:40pm - 2:00pm | Break |
| 2:00pm - 2:40pm | Breakout Sessions |
| 2:40pm - 3:00pm | Break |
| 3:00pm - 3:40pm | Breakout Sessions |
| 3:40pm - 4:00pm | Break |
| 4:00pm - 5:00pm | Keynote/Closing |
| 5:00pm - 10:30pm | Evening Event |
Keynotes
Featured Speakers
Presentations
Product Demos

Oracle Journey: Data-Driven Customer Intelligence
Speaker: Alistair Galbraith, Senior Director, Oracle ACX, Head of Innovation Labs
Truly personalized customer experiences and measurable competitive advantages are driven by data. The challenge is that even the most forward-thinking businesses have complex data of different shapes and sizes, from multiple sources, perspectives on the business, and frequency of update.
Join us as we show you some of Oracle's unique approaches to making sense of disparate data and extracting value that can be used to delight customers across the multiple offerings and channels of your business. See how we empower Finance, Data Science, Analytics, Marketing and CRM teams with holistic real-time customer insight.
Oracle is a Platinum Plus Sponsor of DDAC

Leveraging Digital Twins and Machine Learning to improve guest experience
The Hitachi Lumada software enables organizations to drive data-driven outcomes. This demo highlights how we have partnered with Disney Parks to analyze IoT data from one of the rides in the Hollywood Studios park in Orlando. By augmenting the raw data from the ride using physics-based simulation capabilities from Ansys and Disney's Scientific Data Analytics platform, Hitachi Machine Learning models were able to more accurately predict when certain anomalies would likely occur, thus providing maintenance and engineering personnel with timely and valuable insights that can be used to improve guest experience.
Hitachi Vantara is a Platinum Plus Sponsor of DDAC

Key Strategies to Up Your Streaming Performance Game
Speaker: Melissa Yurash, Senior Customer Success Engineer, Conviva
The internet wasn't designed for video, and yet it now represents 80% of internet traffic. Fragmentation of encoding, encryption, network, device and player ecosystems has made it orders of magnitude more challenging to deliver a consistent quality of experience for streaming vs. traditional broadcast networks. Experience impacts Engagement. Engagement impacts Revenue. The technology exists to solve this challenge but, like any tool, wielding it effectively is critical to driving high ROI.
In this session, Senior Customer Success Engineer, Melissa Yurash, walks through the best practice methodologies used by 80% of the world's largest media conglomerates. Learn what to measure, how to measure it, how to contextualize and interpret it, what action to take and in which order to achieve streaming performance success; the most impactful results, with the most efficient use of resources, in the shortest time possible.
Conviva is a Platinum Sponsor of DDAC

Unlocking Monetization via Data Standardization
Speaker: Sean Wilkinson, Head of Corporate Development, Conviva
As media companies transform into direct-to-consumer businesses, data has become an essential asset for monetization. However, a lack of standardization across platforms, applications and devices has resulted in fragmented data sets, making it a challenge to measure audiences. What does a solution look like that will allow media companies to surface the right insights to drive their business?
In this session, Conviva's Head of Corporate Development, Sean Wilkinson, will discuss the challenges of fragmentation, and how data standardization can drive revenue across advertising, marketing, and research and what the evolution of TV analytics needs to look like for media companies to continue to grow their platforms.
Conviva is a Platinum Sponsor of DDAC

Continuous Measurement in a Fragmented World
Speaker: Will Penson, VP Strategy, Conviva
In today's increasingly fragmented world, data that informs decisions for an entire brand--across retail locations, streaming video, social media, and owned and operated platforms--is vital for any business to succeed. But data complexity and fragmentation make continuous measurement incredibly difficult.
In this session, explore solutions to past and present challenges with measurement as well as what the future might hold--why the privacy wars are actually a good thing for publishers, why understanding the link between social and streaming is pivotal to customer acquisition, and how leveraging streaming data across the entire business will unlock major opportunities.
Conviva is a Platinum Sponsor of DDAC

mParticle: Unleash your data to drive better outcomes
To stand out, brands must embrace customer experience, and the data and technology that powers it, as a core competency. mParticle's CDP is purpose-built to help brands deliver an engaging, relevant, omni-channel customer experience in real time. In this 40-minute demo and learn how to:
a. Manage data from a variety of inputs (Web, Mobile, OTT, etc.)
b. Unify data against a single customer profile
c. Activate data across the ecosystem of marketing & analytics partners
d. Perform some governance over your data
mParticle is a Gold Sponsor of DDAC

Product Demo
Personalize, Monetize, Innovate: Databricks for Media & Entertainment
Media and entertainment organizations across the globe are in a heated battle for consumer and advertiser attention. Winning the war for attention is a matter of harnessing big data, AI and analytics at the core of your organization -- but many organizations struggle to maximize the value of their data in ways that will drive better business outcomes. Join us for an interactive demo to see how Databricks harnesses any type of data, makes it ready for any use case from AI to BI and does it exceptionally fast from any cloud.
Databricks is a Silver Sponsor of DDAC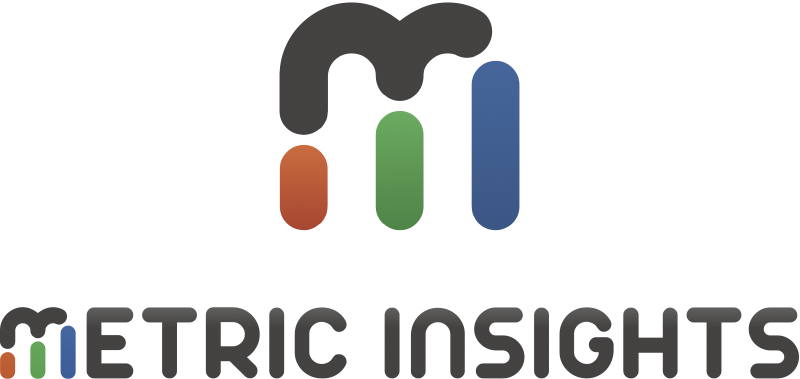 Product Demo
The Universal BI Portal: The Missing Ingredient to your BI Strategy
Metric Insights' Enterprise Business Intelligence Portal is the leading BI governance platform that integrates all your BI tools, reporting, and metrics into a single, consolidated catalog of governed BI assets. Metric Insights drives engagement with BI making it simple and practical for users to find, trust, and consume data.
Metric Insights is a Silver Sponsor of DDAC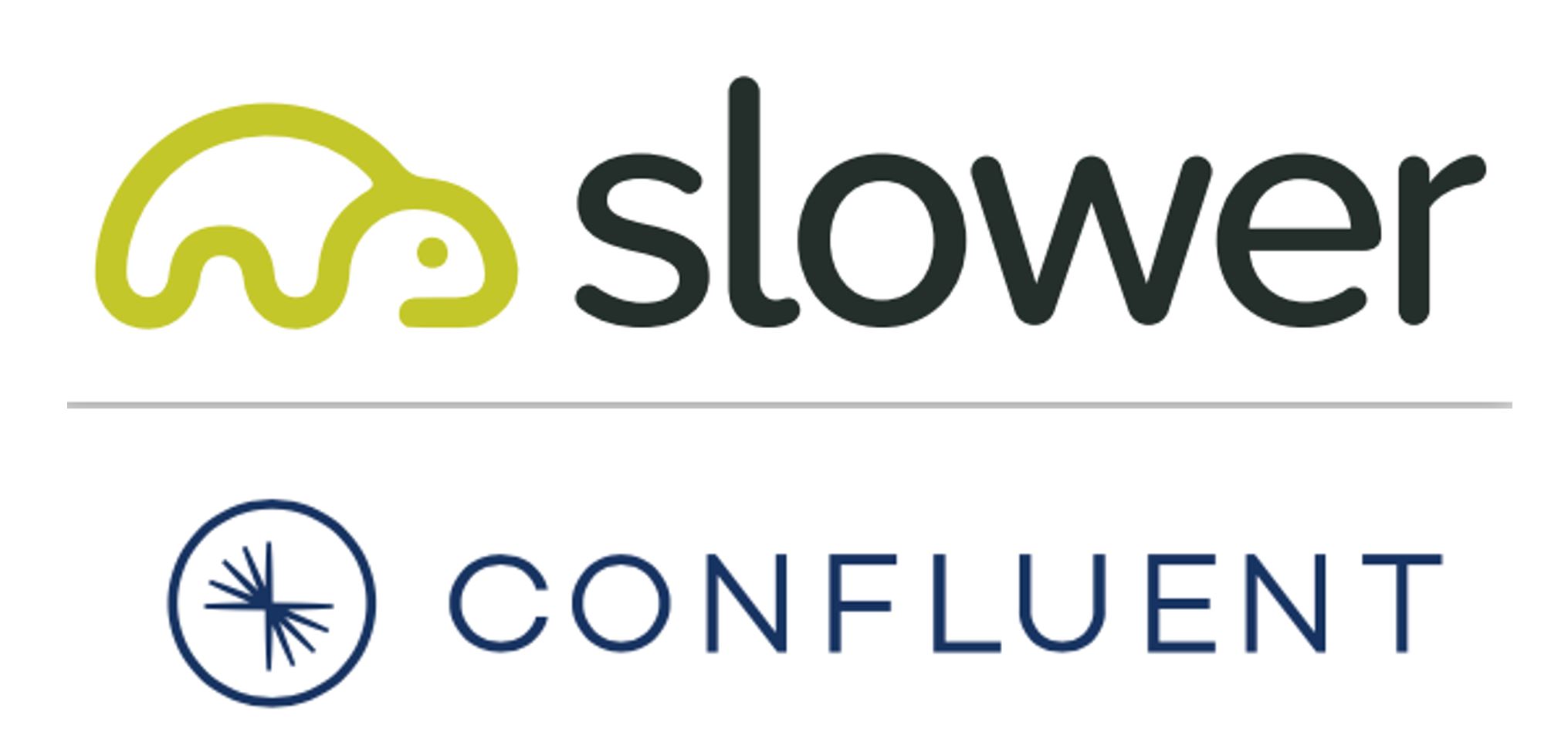 Product Demo
Introduction to Streaming Data and Stream Processing with Confluent and Slower, a Confluent Top Global Implementation Partner
Modern businesses have data at their core, and this data is changing continuously. How can we harness this torrent of continuously changing data in real-time? The answer is stream processing, and Apache Kafka® is a core hub for streaming data. This talk will provide a brief introduction to Apache Kafka and describe its usage as a platform for streaming data. It will explain how Kafka serves as a foundation for both streaming data pipelines and applications that consume and process real-time data streams. It will introduce some of the newer components of Kafka that help make this possible, including Kafka Connect, a framework for capturing continuous data streams, and Kafka Streams, a lightweight stream processing library.
Confluent and Slower are Silver Sponsors of DDAC

Product Demo
Fivetran: Automating Data pipelines
In this demo you will learn how to connect your data from over 180+ connectors to your cloud data warehouse with a single click. You will learn how easy it is to set up pipelines that automatically and continuously update, freeing you up to focus on game-changing insights instead of managing data pipelines.
Fivetran is a Silver Sponsor of DDAC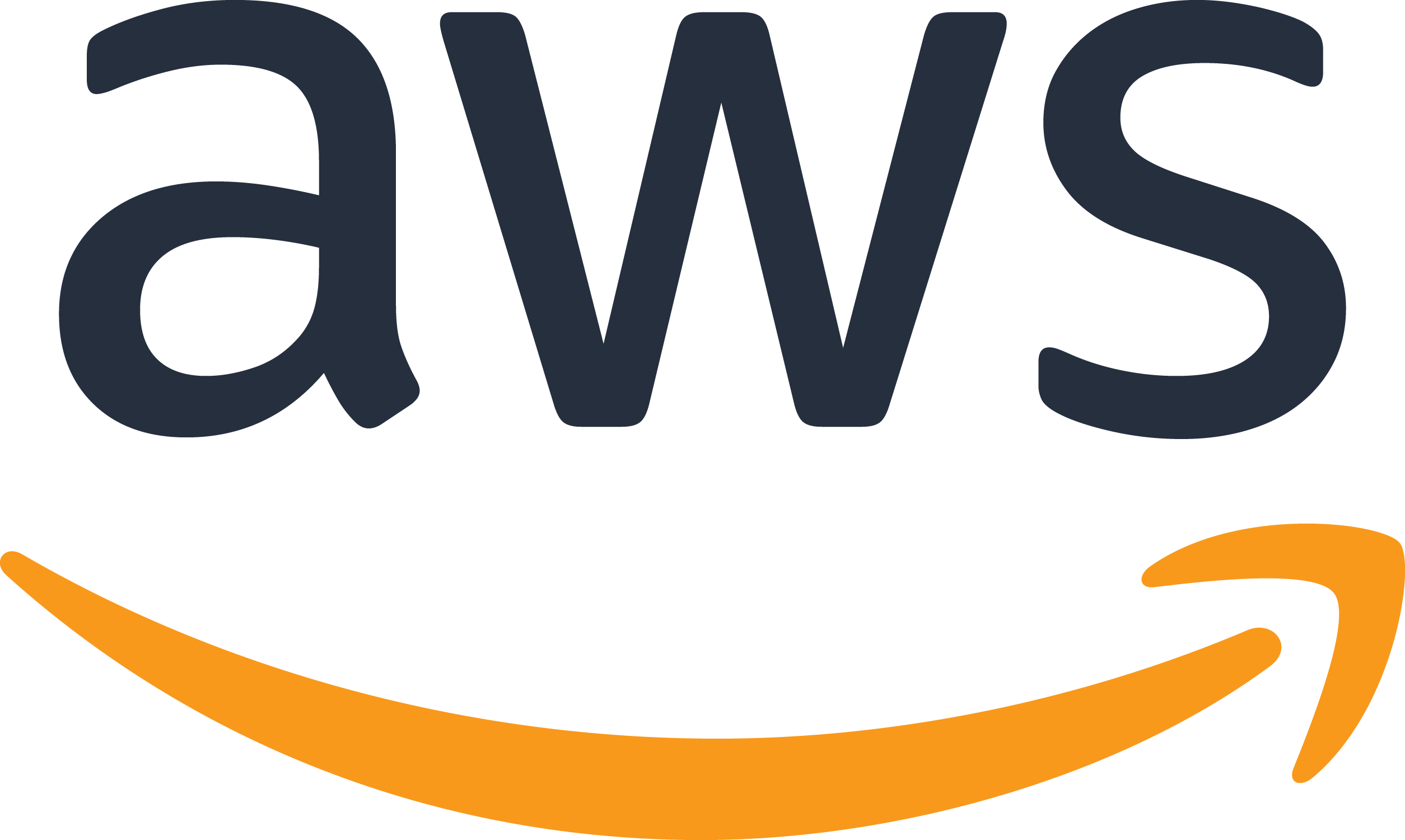 Product Demo
AWS Data Ingestion and Visualization
Join AWS for a demonstration that will show how to ingest data into Amazon Redshift from a Kinesis stream in JSON format. The demo includes creating an external schema and materialized views to store the data as raw JSON and convert the JSON data to Amazon Redshift data types upon ingestion. Finally, we query the materialized view to get statistics and results. Watch as your vote is ingested into Amazon Redshift, converted, and queried. See results displayed in real time in an Amazon QuickSight dashboard.
AWS is a Silver Sponsor of DDAC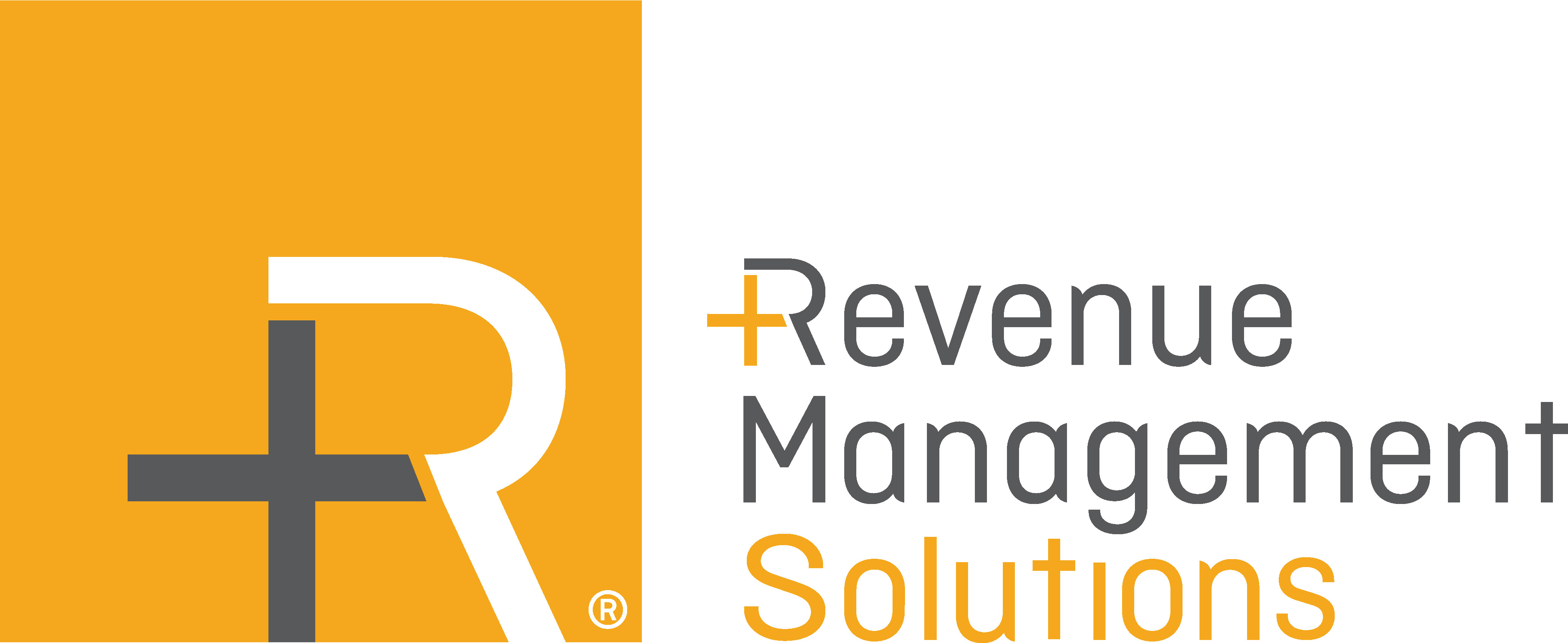 Product Demo
Revenue Management Solutions & University of South Florida Restaurant Menu Research
The use of eye tracking technology and surveys allows us to better understand how customers read and interact with restaurant menus.
Revenue Management Solutions is a Silver Sponsor of DDAC

Product Demo
Accelerate Data Mesh with first-class data products
Data Mesh aims to prescribe that the ownership of data products should live in business domains, ensuring that data is treated as a first-class product across the organization. This is a drastic strategic shift, wherein data is no longer treated as a by-product of activities in which the business engages, but as a key value-driver that should direct business decisions. Learn how to deliver data as a product to empower business domains to become truly data-driven while freeing data teams from costly, time-intensive data management tasks.
Starburst Data is a Silver Sponsor of DDAC

Product Demo
Supercharge Collaboration and Drive Customer Insights with Alation
To deliver on the vision of customer 360, data teams need to collaborate across groups, functions, and data silos. Alation gives your teams one place to find, understand, trust and govern all enterprise data. Join our interactive session to:
See a demonstration of how Alation's data intelligence platform supports human collaboration

Learn how to integrate your organization's tools, platforms, and data sources using Alation's broad, deep connectivity, to deliver a unified data ecosystem

Understand how Alation empowers all of your users, including data scientists, data analysts, data governance professionals, and non-technical business users, to work meaningfully with data
Alation is a Silver Sponsor of DDAC

Product Demo
Enabling Analytics For All with the Alteryx Platform
We believe the power of analytics and data-driven decision making shouldn't just be for the experts – the data scientists, the quants, the developers, et cetera. We believe "Analytics is for All." From finance and HR, to sales, marketing, and business operations; we see breakthroughs and transformations happening across every department and every industry around the world. Alteryx helps organizations democratize analytics at scale, and we can help your company create breakthrough moments.
Alteryx is a Silver Sponsor of DDAC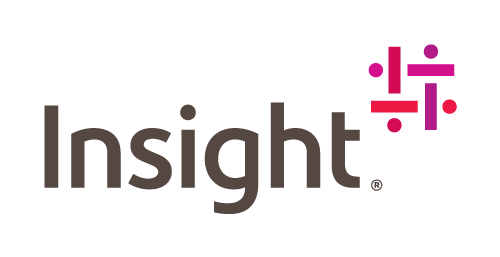 Product Demo
Jumpstart your Modern Data Platform with Insight Lens
Insight Lens is a data ingestion framework that helps organizations get insights from their data faster than ever.  During this demo we'll show you how you can accelerate the development of your modern data platform, minimize maintenance burdens, remove congested data ingestion strategies, and start leveraging improved business outcomes in weeks rather than months, or even years.
Insight is a Silver Sponsor of DDAC

Product Demo
The real-time data journey, enhanced
Effortless, simplified, fast
Every business, company or organization knows that to continue to succeed in this volatile and fast-paced market, you must always stay on top of what is relevant in your landscape. Today, this is only possible with data – and, more specifically, with web data.
Why? Our market real-time is managed on the web - the largest database of all. So, how do you tap into this valuable data and derive the exact structured data and insights that are suitable to your business? More so, how do you do it fast and efficiently without even having to code?
In this demo, industry-leading web data platform Bright Data will take you through its latest innovative automated tools that can turn this vast and far-reaching database into real-time knowledge and power - in just minutes.
Bright Data is a Silver Sponsor of DDAC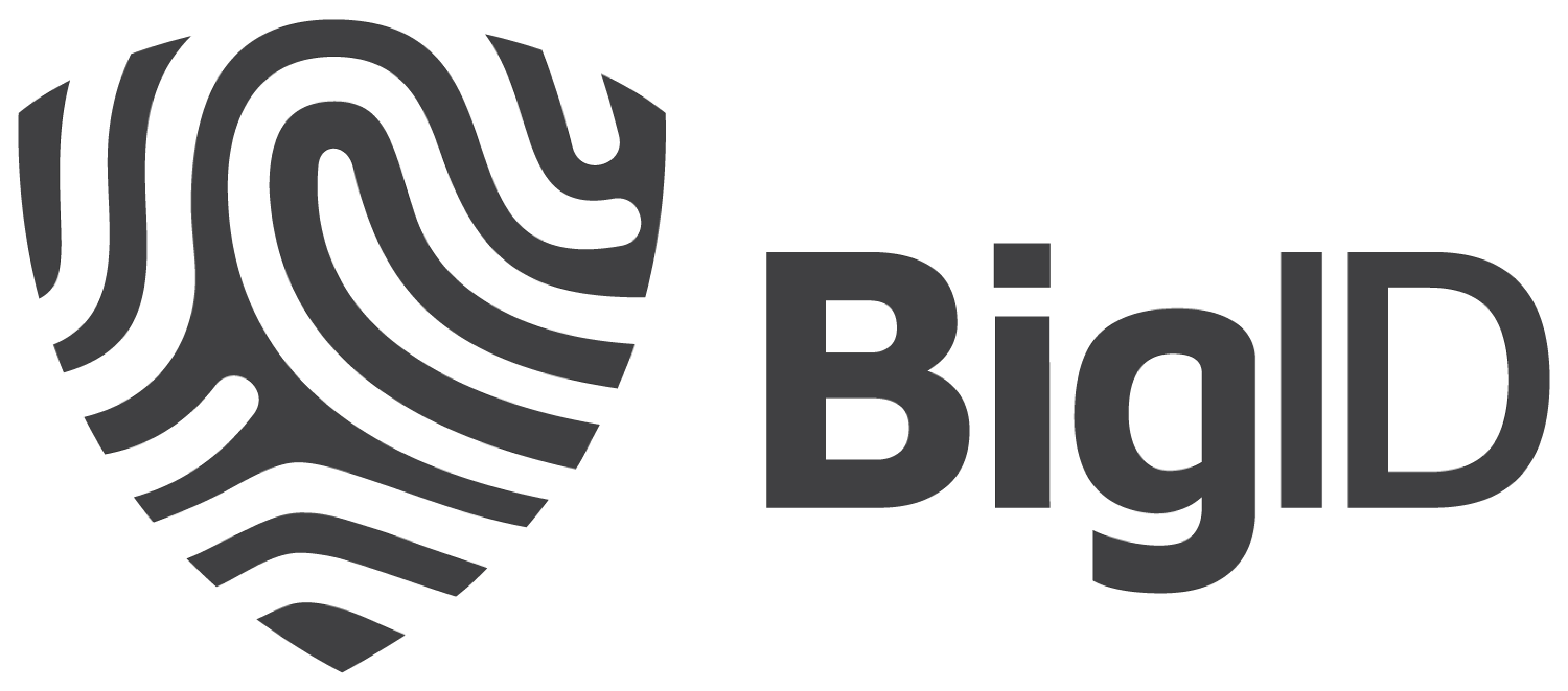 Scaling Your Analytics Program with Insights from AI/ML Data Discovery
Prescriptive analytics are dependent on trusted data delivered through a catalog. However, traditional catalogs do not deliver the capabilities to understand the contextual meaning nor the ability to visualize relationships across silos. We will demo how to build a data foundation with discovery-in-depth techniques such as classification, correlation and clustering. These steps will offer insights into a catalog that covers the full breadth and depth of your data sources.
BigID is a Silver Sponsor of DDAC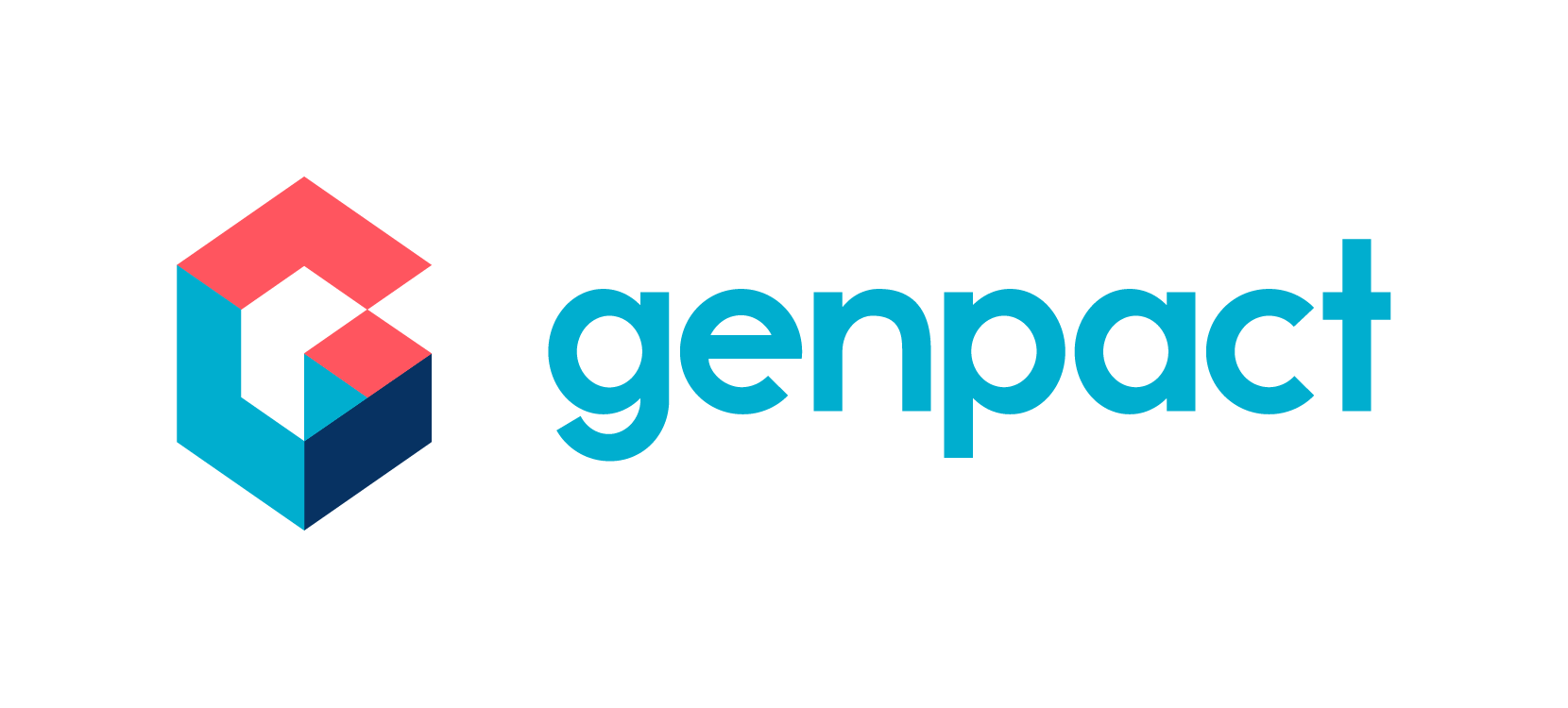 Product Demo
Realizing the Metaverse vision with PowerMe@Genpact
The Metaverse is a new fertile ground for value creation. A critical component in this regard is how well existing and future data is harnessed. The data curation, protection, as well as governance across platforms and digital assets will take on a completely new meaning in the Metaverse. Nearly all the monetization channels will depend on the maturity in this regard. This is where Genpact's PowerMe comes in. It is an AI + ML based data visibility, data lineage, and data quality platform with integration into an Enterprise's analytics capabilities. Join us to see how PowerMe can drive value from your data in today's world and tomorrow's Metaverse.
Genpact is a Silver Sponsor of DDAC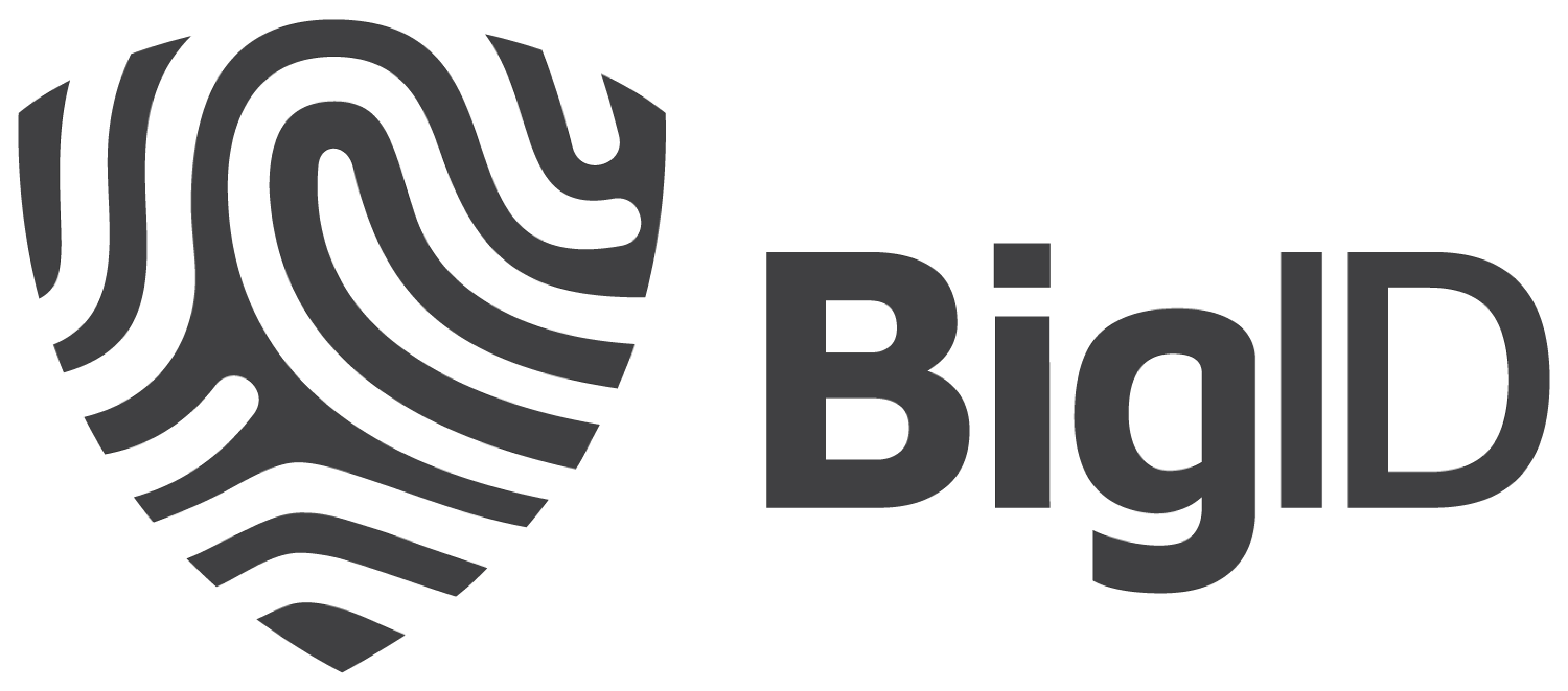 Product Demo
How to Build a Data-First Approach for Data Governance
A holistic end-to-end data management program requires automation and data insights to help manage the scale and reusability of data assets across the different business stakeholders. It requires starting from the foundation of your data knowledge and leveraging AI/ML to keep the information in sync with new data and insights. This thought leadership session will discuss a new approach to data management using the AI/ML focusing on a bottoms-up approach to data and metadata management.
BigID is a Silver Sponsor of DDAC

Product Demo
Graph-based recommenders: a brief, practical intro
In this short talk we'll show how graphs are used to build recommendation engines. We'll explore how graph algorithms and visualization allow us to make sense of highly connected data, and provide a brief practical example of a graph-based content and collaborative recommendation engine.
neo4J is a Silver Sponsor of DDAC
Previous Speakers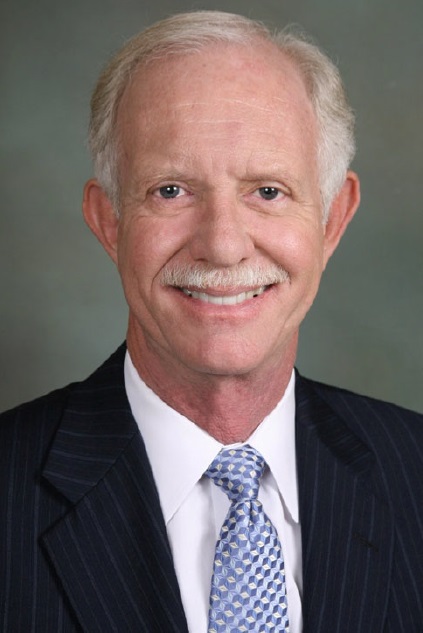 Captain B. "Sully" Sullenberger, III
"Miracle on the Hudson" Pilot; Contributor to CBS News and Best-selling Author
Captain B. "Sully" Sullenberger, III has been dedicated to the pursuit of safety for his entire adult life. While he is best known for serving as Captain during what has been called the "Miracle on the Hudson," Sullenberger is an aviation safety expert and accident investigator, serves as the CBS News Aviation and Safety Expert, and is the founder and chief executive officer of Safety Reliability Methods, Inc., a company dedicated to management, safety, performance and reliability consulting.
Presented:
208 Seconds: A Lifetime of Lessons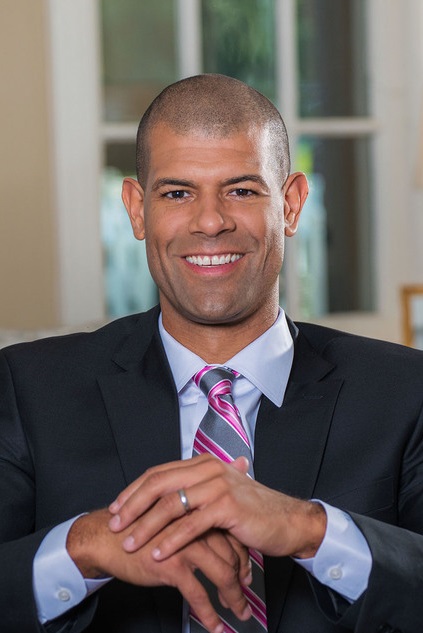 Shane Battier
Vice President, Analytics and Basketball Development, Miami Heat; 2012 and 2013 NBA Champion, Miami Heat
Where Shane Battier went, winning followed. After graduating with honors from Duke University with two Final Four appearances, one national championship, two All-American awards, and Naismith and John Wooden National Player of the Year awards, he was selected by the Memphis Grizzlies in the 2001 NBA draft. Battier went on to be part of the back-to-back 2012 and 2013 NBA championship Miami Heat team and a member of the USA Basketball national team.
Presented:
Lessons From the Intersection of Sports and Technology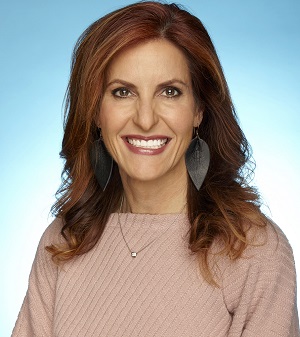 Michelle Boockoff-Bajdek
CMO of IBM Watson AI
Michelle Boockoff-Bajdek (BB) serves as the CMO of IBM Watson AI. A thought leader at the intersection of data, technology, and strategy, Michelle leads a global marketing team that helps companies unlock the value of AI within their organizations to make more informed decisions and drive better outcomes. Previously, Michelle served as the global head of marketing for Watson Media and Weather, including a portfolio of products from The Weather Company, an IBM Business. A brand evangelist, Michelle helped businesses understand how to anticipate, plan for, and make better decisions - with greater confidence - in the face of weather.
Presented: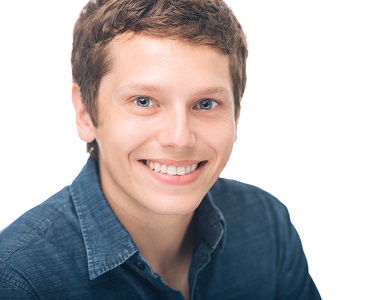 Spencer Burke
VP of Growth, Braze
Spencer Burke is the VP of Growth at Braze, customer engagement platform that delivers messaging experiences across push, email, in-app, and more. Braze powers cross-channel marketing for the world's largest enterprise and digital-first brands in 40 countries across six continents. He joined the Appboy team in 2011 and over the past six years has helped leading brands develop digital marketing and growth strategies. Previously, Spencer worked at PwC as a management consultant and has his Master's in Information Systems from the London School of Economics.
Presented: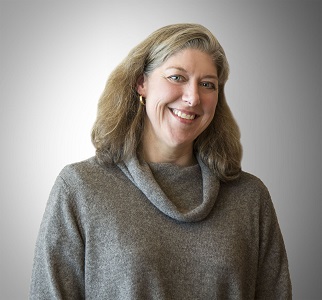 Susan Cook
Executive Vice President - North American Sales, Microstrategy
In October 2014, Susan Payne Cook joined MicroStrategy as Executive Vice President, North American Sales. In this role, Cook leads sales operations in North America. Susan Payne Cook brings nearly two decades of experience in analytics in large global technology companies. Most recently, she was a Vice President of Sales in both global and North American roles in the Business Analytics software brand at IBM, which included the Cognos, TM1 and SPSS products. She joined IBM as a Partner and global leader in the Business Analytics and Optimization practice within IBM Global Business Services.
Presented:
Your Real-Life Superpower: HyperIntelligence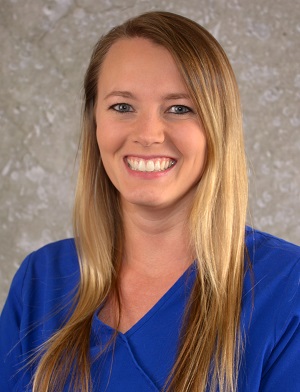 Rachel Cordrey
Pharmacy Supervisor of Inpatient Operations at Peninsula Regional Medical Center
Rachel Cordrey serves as the Pharmacy Supervisor of Inpatient Operations at Peninsula Regional Medical Center. Dr. Cordrey was heavily involved in the beta testing of Micromedex with IBM's Watson Assistant at Peninsula. She was also a team member supporting the first integration of Watson into the electronic health record, Epic.
Presented: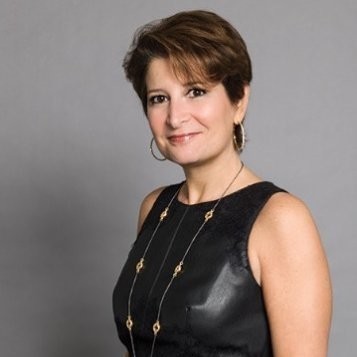 Julie Fleischer
SVP, Head of Customer Intelligence, WW (Weight Watchers)
Julie Fleischer leads Customer Intelligence for WW, a global wellness company and the world's leading commercial weight-management program. At WW, Customer Intelligence supports the company's millions of members in their wellness journey and enables WW to touch and impact more people around the world. Prior to joining WW, Ms. Fleischer led marketing at Neustar, and previously served as Senior Director of Data, Content and Media at Kraft Foods Group. Ms. Fleischer is a proud Board Member of She Runs It, a nonprofit that strives to pave the way for women to lead at every level of marketing and media.
Presented:
You'll Never View TV the Same Way Again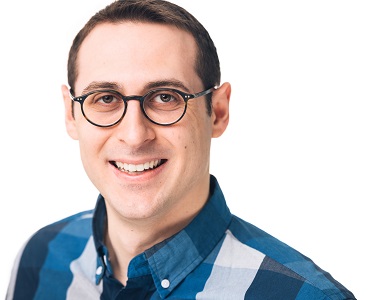 Jon Hyman
Co-Founder & Chief Technology Officer, Braze
Jon Hyman is the cofounder and chief technology officer of Braze, customer engagement platform that delivers messaging experiences across push, email, in-app, and more. He leads the charge for building the platform's technical systems and infrastructure as well as overseeing the company's technical operations and engineering team. Prior to Braze, Jon served as lead engineer for the Core Technology group at Bridgewater Associates, the world's largest hedge fund. There, he managed a team that maintained 80+ software assets and was responsible for the security and stability of critical trading systems.
Presented: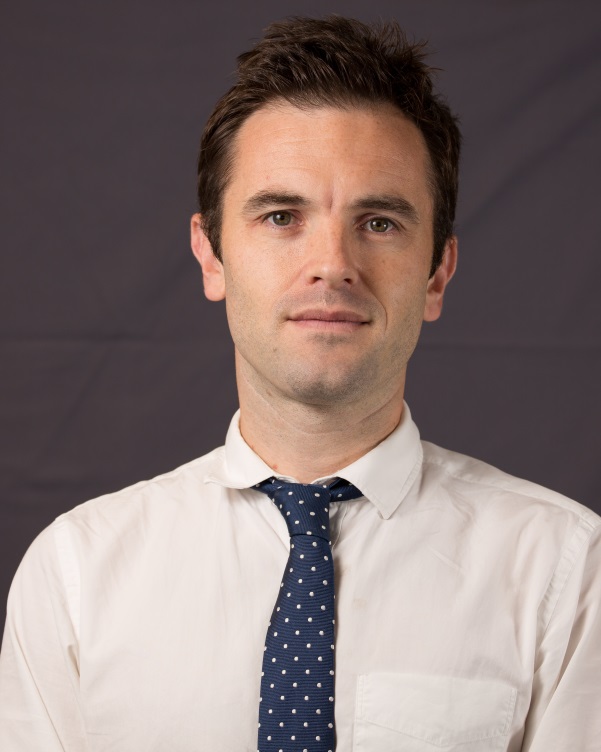 Hugh Owen
Senior Vice President - Product Marketing, Microstrategy
Hugh Owen is the Senior Vice President in charge of Product Marketing for MicroStrategy. He is responsible for the product marketing of MicroStrategy's Enterprise Analytics and Mobile Software platforms. He has been with MicroStrategy since 2000. Prior to running Product Marketing, he launched and ran MicroStrategy's Mobile Product business (launch in 2010). From 2006-2010 he worked as a Senior Product Manager, during which he launched multiple new MicroStrategy Business Intelligence products. From 2000-2006 he cut his BI teeth in MicroStrategy Technology Services. Mr Owen received a Bsc (Hons) degree in Business from The University of Bath, England.
Presented:
Your Real-Life Superpower: HyperIntelligence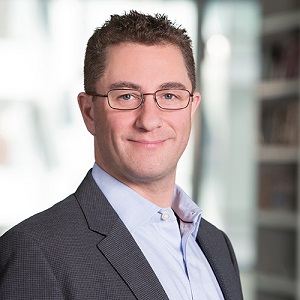 Michael Schoen
Neustar SVP / GM, Marketing Solutions
At Neustar, Michael is developing and perfecting an integrated platform that enables companies to win in the connected age. Michael oversees the end-to-end system of identity that gives marketers a complete, real-time portrait of their customers and prospects based on accurate data, enabling a personalized dialogue across all marketing channels. His leadership has been instrumental in architecting the industry's most authoritative and real-time marketing platform, built on trusted identity across people, places, and things. Prior to joining Neustar in 2014, Michael was the EVP, Product at Cadreon, IPG's cross-channel audience measurement, management and buying platform.
Presented:
You'll Never View TV the Same Way Again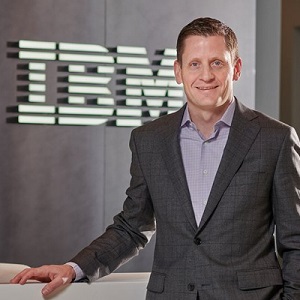 Rob Thomas
General Manager of IBM Data and Artificial Intelligence, IBM
Robert Thomas is the General Manager of IBM Data and Artificial Intelligence. He directs IBM's product investment strategy, sales and marketing, labs, and software product development. With a portfolio of over 1000 products, IBM has emerged as a leader in data and AI, spanning databases, data integration and governance, business intelligence, planning, data science and AI tools, and AI applications. Major product brands under Rob's leadership include Watson, Db2, Cognos, SPSS, and InfoSphere. He has overseen 4 acquisitions representing over $2.5B in transaction value.
Presented: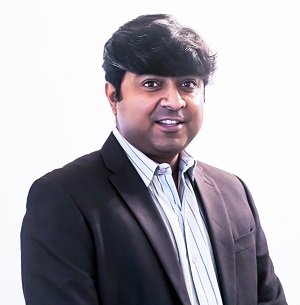 Ani (Aniruddha) Sarkar
Vice President – HiTech and Media
Ani (Aniruddha) Sarkar is an executive with 15+ years of experience in the hospitality and media industries, running consumer and shopper analytics and insights functions across multi-billion-dollar global conglomerates. At Genpact, he drives the global relationship in the hi-tech, media and entertainment sector, responsible for managing the overall business of Genpact across AI, analytics, finance and technology domain. Driven by the increasing need of customer experience, revenue and stakeholder value to clients, Ani has been an architect of several co-innovative design workshops across micro segments in this sector. Ani's work has provided him with extensive exposure to various markets.
Presented:
Digital Finance: Harnessing Agility and Foresight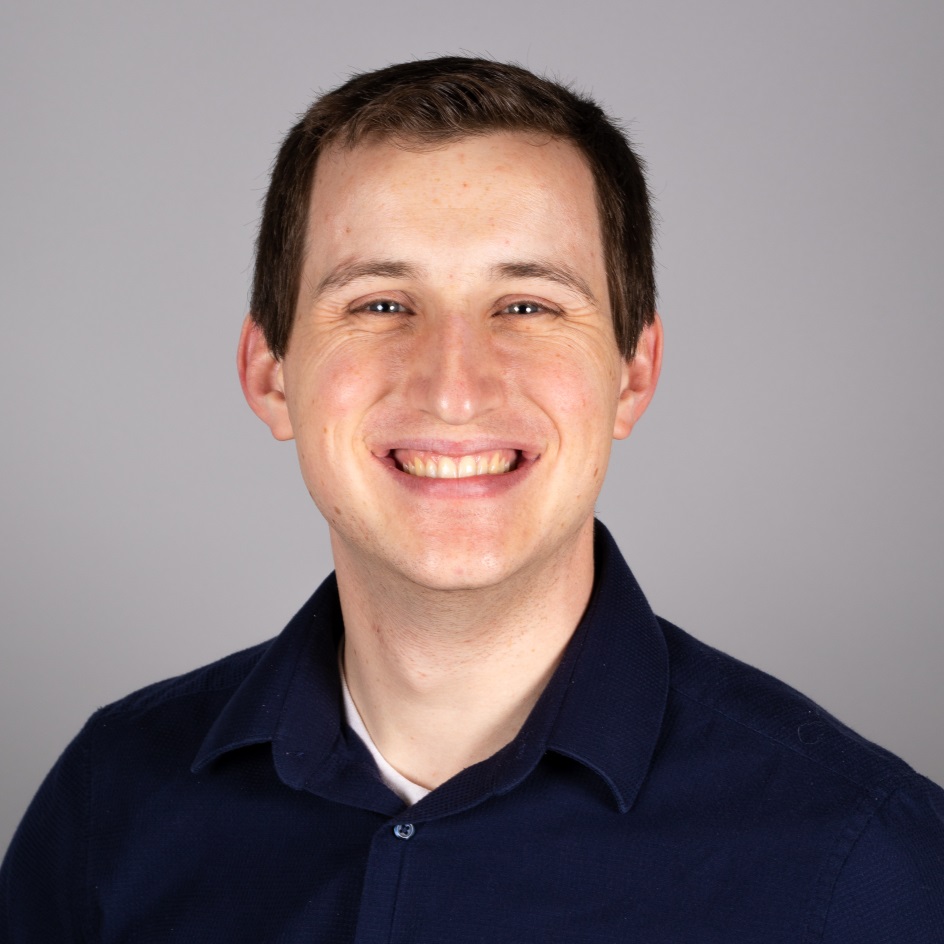 Ben Young
Solutions Lead, InterWorks
Throughout his career, Ben has bridged the gap between the technical and strategic needs of organizations. Whether working on a strategy team or honing his craft at Oxford University where he earned his MBA, he's always balanced both the business and technical requirements of a project. He also enjoys simplifying and communicating complex ideas to any audience, regardless of their level of familiarity with the topic. Ben is naturally at ease in front of groups, whether teaching, training, tutoring or presenting. He thrives in situations where he can help others learn, understand, and apply all kinds of new concepts.
Presented:
The Future of Analytics is Here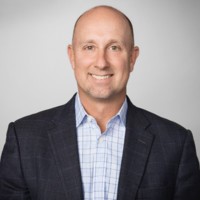 Bill Stratton
Head of Media, Entertainment, & Advertising, Snowflake
Bill Stratton leads Snowflake's Media, Entertainment and Advertising vertical. Bill joined Snowflake at the end of 2018 from Turner/TIme Warner where he was Senior Vice President, Consumer Data and Analytics. A customer of Snowflake, Bill and team created an industry leading platform called the Turner Data Cloud comprised of all consumer data in the company. He led a team of strategists, engineering, data operations, product development and data scientists responsible for data monetization, data products and marketing analytics.
Presented:
Key Trends in the Media and Entertainment Industry and What Role Data will Play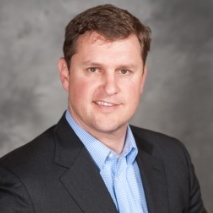 Brent Lever
Strategic Accounts Lead, Dataiku
Brent Lever has spent the last two years managing some of Dataiku's most strategic accounts. Prior to Dataiku, he held various positions in sales, strategy, and analytical consulting at technology firms such as SAS, Adobe, and Red Hat. Brent has a passion for analytics and enjoys nothing more than seeing customers implement new, more efficient business processes using data to create value. He lives in North Carolina with his family and has an MBA as well as an engineering degree from the University of Michigan.
Presented:
Top 3 Mistakes Enterprises Make With Machine Learning and How to Avoid Them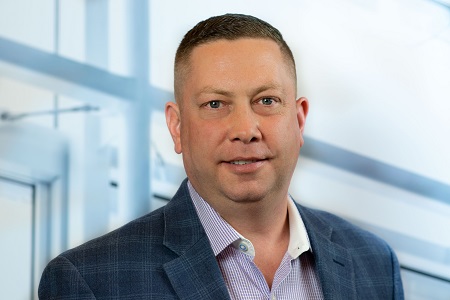 Brian Hoffstedder
Director, Clorox Shopper Science & Experimentation, The Clorox Company
Brian Hoffstedder is an industry leader in Shopper Science & Insights. A 20-year veteran of the Consumer Package Goods industry, his thinking and work in "human insights" and "shopper journey" have influenced some of the world's best known retailers, including Walmart, The Home Depot, Kroger, Target, Sam's Club and Amazon. Brian is regularly recognized by <i>Shopper Marketing Magazine</i> as a "Who's Who" in Shopper Insights and currently sits on the Shopper Insights Management Associations Board of Directors.
Presented:
Using "Human" Context to Create Influence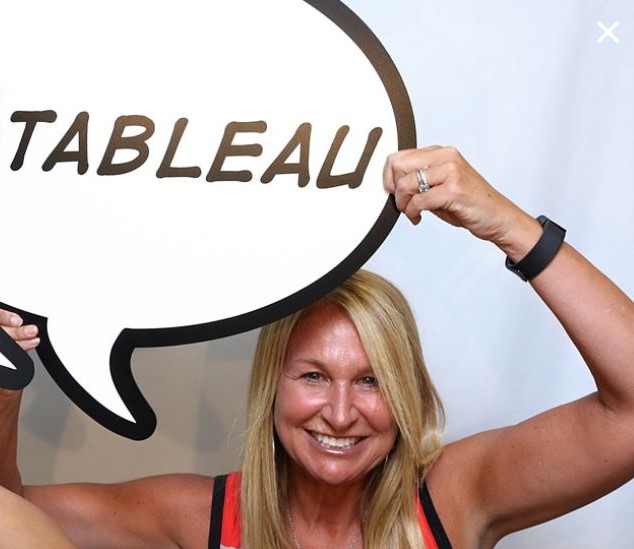 Cheri Kaplan-Smith
Strategic Account Manager, Tableau
Cheri Kaplan-Smith is a Strategic Account Manager at Tableau, evangelizing Tableau's mission to help people see and understand data. With over 25 years of experience, Cheri has been responsible for initiatives related to organizational transformation, mergers and more. She manages the relationship between Tableau & clients and enables best practices related to people, process and the Tableau platform. She and her team empower companies to embrace a culture of analytics. Cheri has an M.Ed from Harvard and a BA & BS degree from Boston University. Away from work, she loves to travel, practice yoga and spend time with her family.
Presented:
The Future of Analytics is Here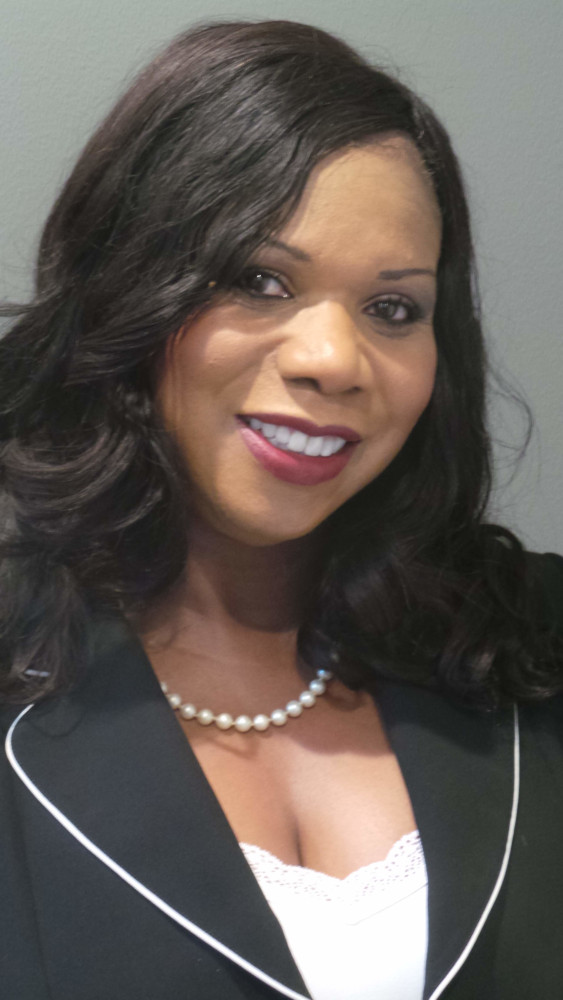 Cindy Tyeskey-Gage
Senior Director, Executive Programs, Salesforce
Cindy Tyeskey-Gage drives business enablement through go-to-market engagements with customers and team members. Cindy led the execution of C-Level Advisory Boards around the world, managed a global business development team, and has consistently created a synergy of people and processes. Cindy is in multiple professional and civic affiliations including BOLDforce and other Equality Ally groups, a Board Member for Habitat for Humanity, and was elected for a two-year term on the School Board and Superintendent Council for Cambridge High School. Cindy holds a MBA, emphasis on Organizational Behavior, a Master of Science in Telecommunications, and a BA in Economics.
Presented:
Decoding the Black Box of Your Career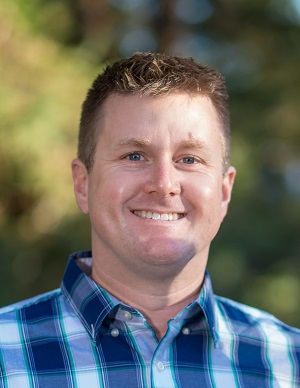 Dr. Christopher Hamm
Data Science Training Lead, Bayer
Chris Hamm is the Data Science Training Lead helping drive the Bayer effort to increase data fluency at all levels across the entire company. He also worked as a data scientist for Monsanto, working on projects that use forecasting, machine learning, and simulations. Chris worked in academic research on the ecology, evolution, and genomics of butterflies. Chris earned PhDs in Ecology, Evolutionary Biology & Behavior and Entomology at Michigan State University in addition to his Master of Science in Biology from California State University, Fresno. Chris has a passion for coding, teaching others, and delivering data science training at scale.
Presented:
Upskilling the Community - Data Fluency at Scale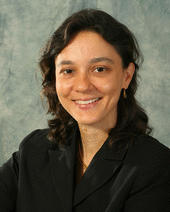 Dr. Gita Sukthankar
Associate Professor of Computer Science, University of Central Florida, Director of the Intelligent Agents Lab
Dr. Gita Sukthankar is an Associate Professor and Charles N. Millican Faculty Fellow in the Department of Computer Science at the University of Central Florida. She received her Ph.D. from the Robotics Institute at Carnegie Mellon and an A.B. in Psychology from Princeton University. Dr. Sukthankar directs the Intelligent Agents Lab, which received funding for applying AI techniques to the study of socio-computational systems. She is a recipient of young investigator awards from DARPA and AFOSR, as well as an NSF CAREER award. Dr. Sukthankar is the editor of Plan, Activity, and Intent Recognition and Social Interactions in Virtual Worlds.
Presented:
Analyzing the Performance of Software Development Teams on Social Coding Platforms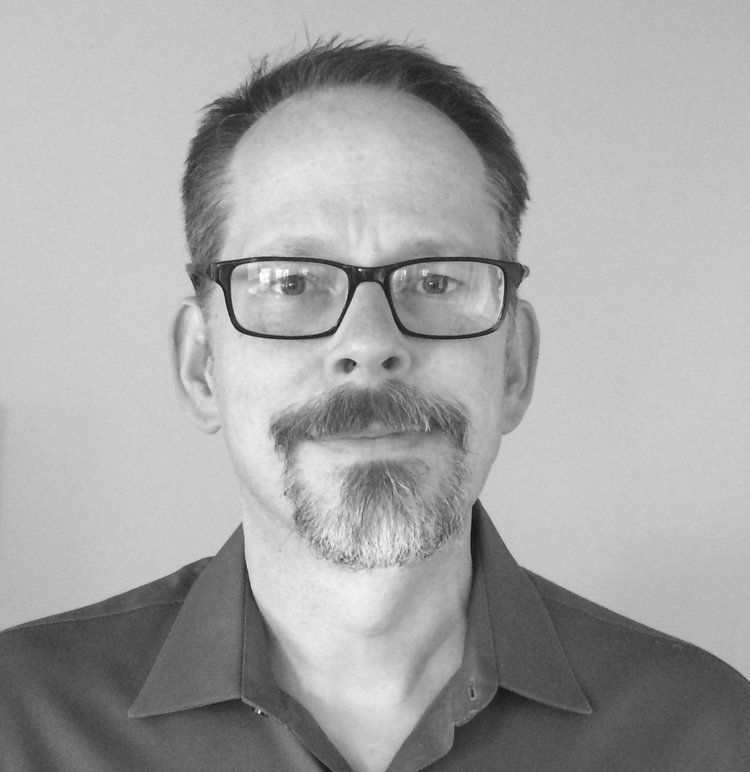 Dr. Tim Oates
Principal Data Scientist, Atos
In addition to being a Principal Data Scientist with Atos, Dr. Tim Oates is also an Oros Family Professor in the Computer Science Department at the University of Maryland, Baltimore County. His Ph.D. from the University of Massachusetts Amherst, was in the areas of artificial intelligence and machine learning. That was followed by a postdoctoral position in the MIT Artificial Intelligence Lab. Dr. Oates has published more than 150 peer-reviewed papers in areas such as time-series analysis, NLP, graph analytics and machine vision. He has served as Chief Scientist for several startups and consults extensively in a variety of industries.
Presented:
Quantum Computing: Future Proofing What Lies Beyond Super Computing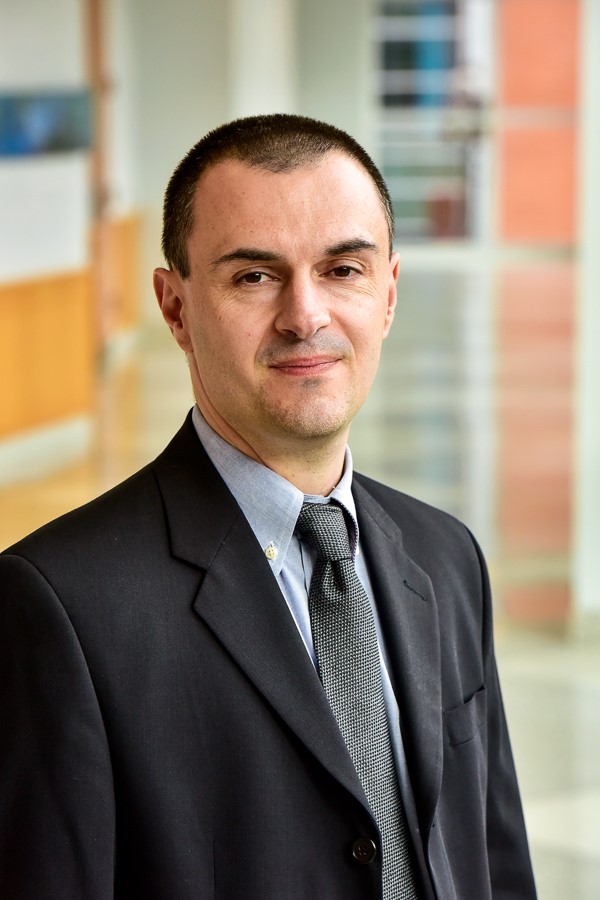 Edoardo M. Airoldi
Millard E Gladfelter Professor of Statistics & Data Science; Director of Fox Data Science Center, Fox School of Business, Temple University
Edoardo M. Airoldi is the Millard E. Gladfelter Professor of Statistics and Data Science in the Fox School of Business, at Temple University. He also serves as Director of the Fox School's Data Science Center. His current research focuses on statistical theory and methods for designing and analyzing experiments on social networks. His work has appeared in journals across statistics, computer science, and general science. Airoldi is an IMS Fellow, and has received a Sloan Fellowship, the Shutzer Fellowship from the Radcliffe Institute of Advanced Studies, an NSF CAREER Award, and an ONR Young Investigator Program Award, among other honors.
Presented:
Practical A/B Testing Strategies for Complex Socio-Economic Systems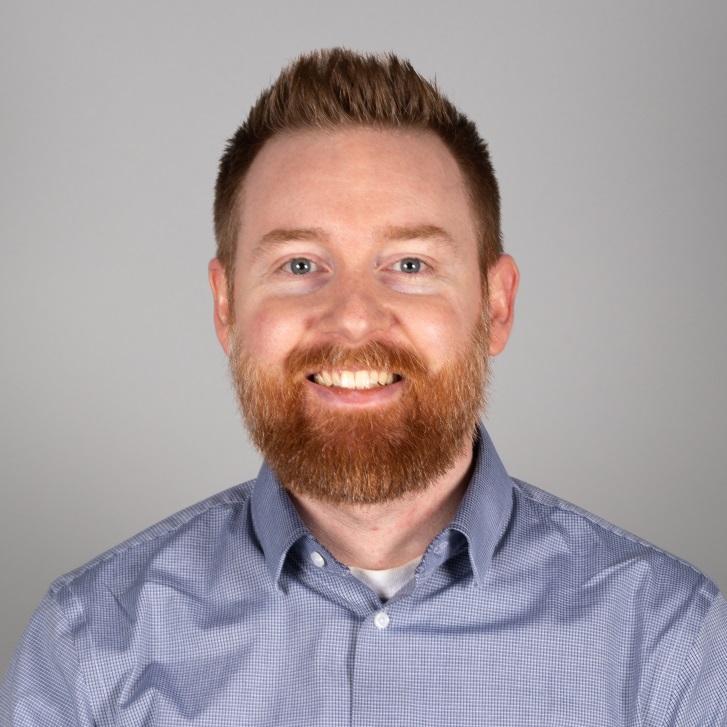 Eric Shiarla
Director of BI Markets and Deliver, InterWorks
Eric is a tech enthusiast who began working in the industry at 15 when he latched on as a part-time developer and systems technician for a local ISP. Based out of Chicago, he now directs InterWorks' various geographies, composed of data experts that are actively involved in some of the largest Tableau deployments in the world.
Presented:
The Future of Analytics is Here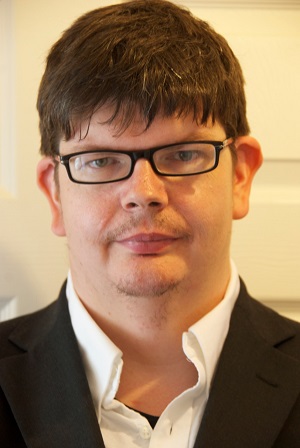 Glyn Bowden
CTO, HPE Pointnext, AI & Data Science Practice
Glyn is the technical lead for the AI & Data Science Practice for HPE Pointnext Services. His technical experience has spanned many industries from global finance, national security and high technology. With a background in HPC and cloud native computing, Glyn's goal is to make Artificial Intelligence and Machine Learning accessible to all!
Presented:
A Story Of Data Bias: Where it Comes From and How to Deal with It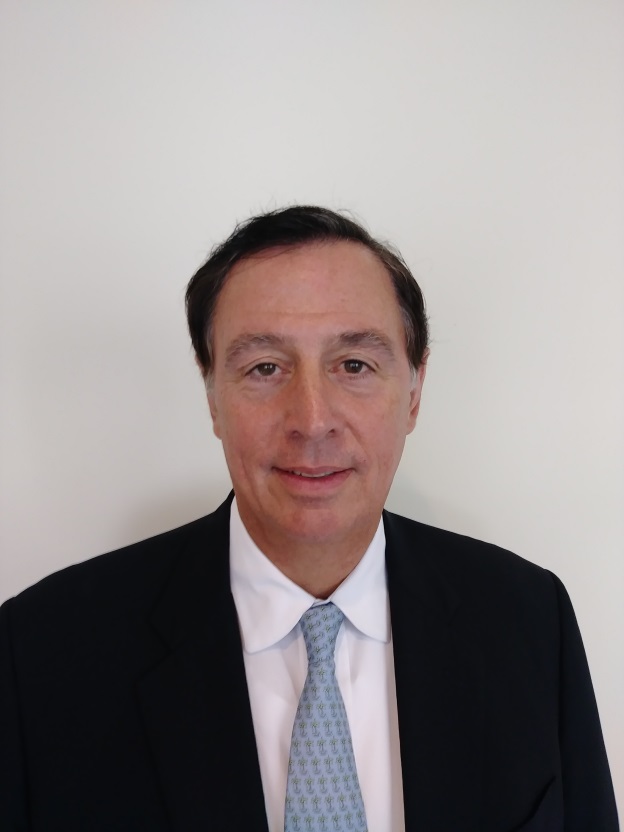 Greg Derderian
Vice President, Global Leader, Finance & Accounting Consulting Business, Genpact
Gregory is a Finance, Risk & Compliance leader with over 37 years' experience as both an industry practitioner and consultant in the design, construction, and deployment of the underlying processes, data, information, tools and technology. He is results oriented, having led projects that achieved significant cost reduction, improve finance/control/compliance process structure and efficiency, developed and deployed data rich information capabilities, and restructured the finance function leveraging global talent models. Specific focus on topics ranging from Finance Strategy, Finance Operating Model (all components), Finance Transformation and Change Management, Finance and Risk & Compliance data integration, and Finance/Risk/Compliance Technology deployment.
Presented:
Digital Finance: Harnessing Agility and Foresight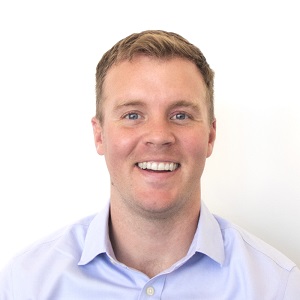 Gus Cavanaugh
Solutions Architect, Dataiku
Gus Cavanaugh is a solutions architect at Dataiku. He has been working in analytics for the last ten years. A proud proponent of open source tools for data science, Gus prefers Python for most data tasks but doesn't discriminate. Prior to joining Dataiku, he worked at Anaconda, as a data consultant at IBM, and at Booz Allen Hamilton. He hates buzzwords and loves talking all things data, so if you see him please say hi.
Presented:
Top 3 Mistakes Enterprises Make With Machine Learning and How to Avoid Them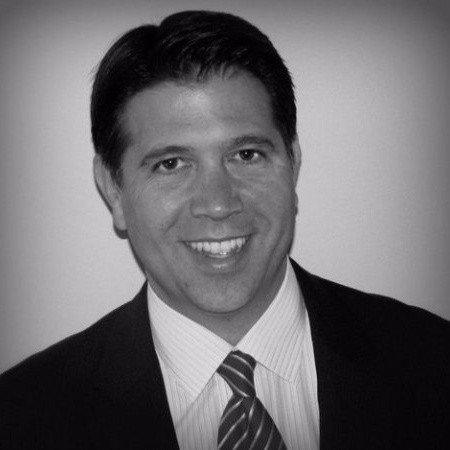 Jeff Segebarth
Head of North American Sales, Workfusion
Jeff is a 25-year veteran in the technology industry with a keen understanding of linking business value to technology solutions. In his current role, Jeff is the head of North American Sales at WorkFusion where he is responsible for delivering Intelligent Automation Solutions across a global client organization. These solutions include Artificial Intelligence, Machine Learning and Robotic Process Automation. Jeff is a proud father of Ryan (12) and Scott (10) and spends most of his free time coaching and helping out with various family activities. Jeff is also an active member of his community and school system.
Presented:
Shaping the Future of Work Using Intelligent Automation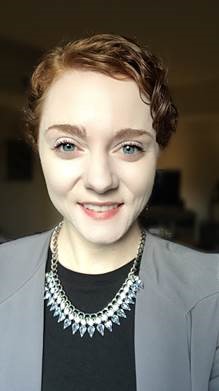 Jenna Booth
Marketing Analyst Data Science Strategy & Visualization, Acxiom
Jenna Booth is a Marketing Analyst specializing in data enablement and storytelling through data visualization. Jenna's interest in data visualization began when she recognized it as a powerful communication tool at the intersection of multiple disciplines (technology, mathematics, design, psychology, and many more) with endless applications in various contexts. Today, she enjoys working in cross-functional teams to create scalable, dynamic reporting that fosters natural exploration and insight generation.
Presented:
Machine Learning: It's Not the Black Box You've Been Led to Believe It To Be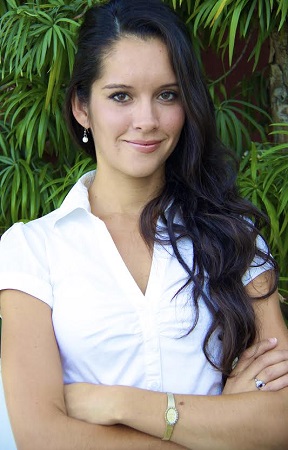 Jess Lella
Solution Consultant, Tableau
Jess Lella is a solution consultant at Tableau, where she helps customers solve technical problems and visualize their data. Before coming to Tableau, she was a data analytics consultant for a large consulting firm where she fell in love with Tableau. Jess lives in Manhattan Beach, California, and loves to spend her free time doing Pilates, reading and going to the beach.
Presented:
The Future of Analytics is Here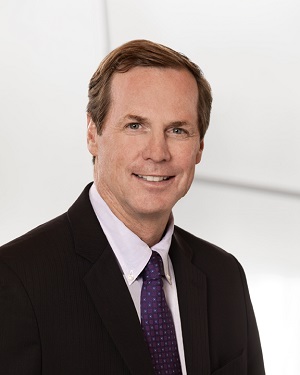 John Magee
Vice President of Analytics and IoT Portfolio Marketing, Hitachi Vantara
John Magee is Vice President of Analytics and IoT Portfolio Marketing for Hitachi Vantara. His teams collaborate with customers, partners, and industry thought leaders to identify new growth opportunities and define go-to-market strategies to help customers maximize their return on data and innovate faster. Prior to Hitachi Vantara, he served as Vice President and CMO at GE Digital and he has held executive product management and marketing positions at Symantec, EMC, and Oracle.
Presented:
Unlocking Data Agility with Data Ops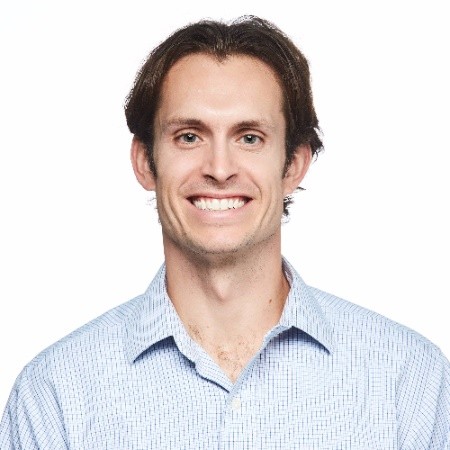 Justin Bauer
Vice President of Product, Amplitude
Justin Bauer is the Vice President of Product at Amplitude, Inc., where he strives to make it easy for companies to make better decisions from their data. He's a two time entrepreneur as well as an alumnus of McKinsey, Stanford GSB and Carleton College.
Presented:
Powering the Next Generation of Products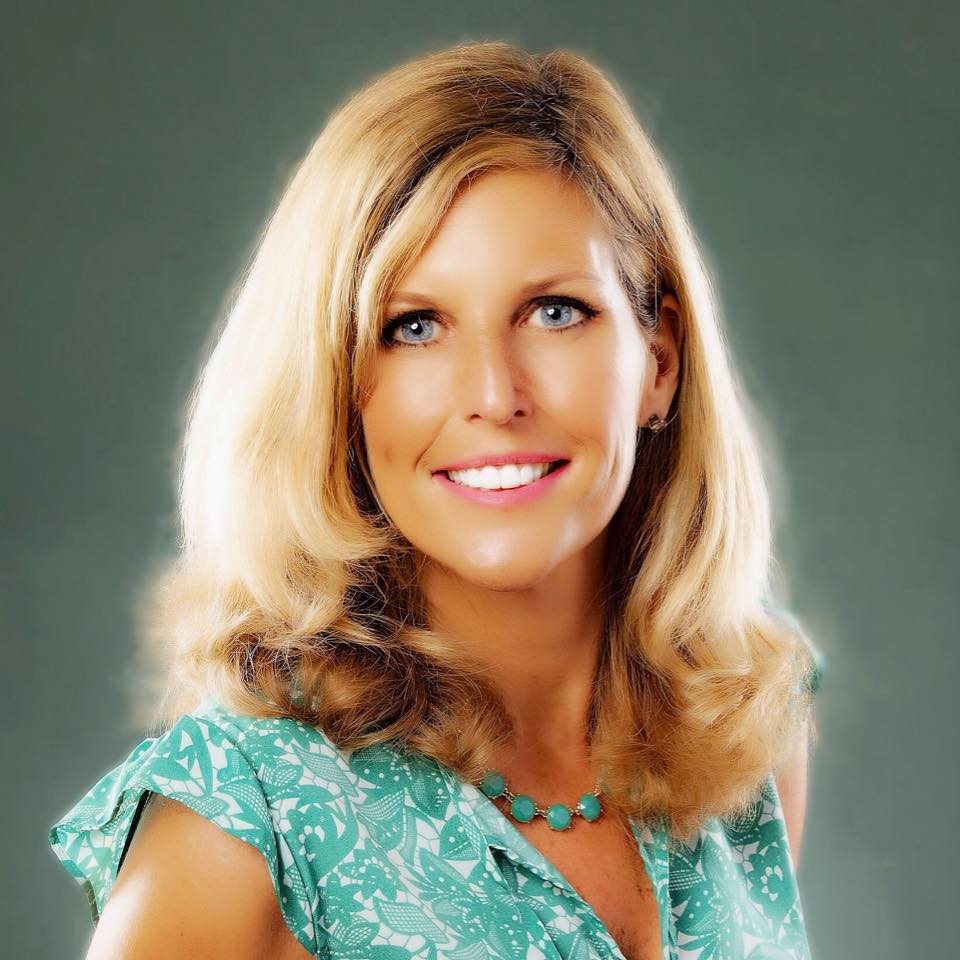 Kathi Enderes, Ph.D.
Vice President, Talent and Workforce Research Leader, Deloitte
Kathi leads talent and workforce research for Bersin, Deloitte Consulting LLP, enabling organizations to transform work and the worker experience for increased organizational performance. With more than 20 years' global human capital experience from management consulting with IBM, PwC and EY and as a talent management leader in large complex organizations, she specializes in talent strategies, talent development and management, performance management, and change management. Kathi is passionate about helping organizations transition to the future of work. She holds a doctoral degree in mathematics and a master's degree in mathematics from the University of Vienna, Austria
Presented:
Creating a Data-Oriented Culture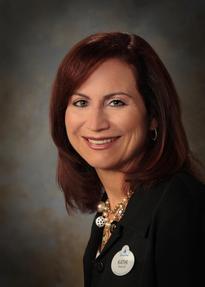 Kathi Riddle
Vice President, Finance – WDW Operations, Disney Parks, Experiences & Products
Kathi is an executive with 26 years of experience and expertise in Pricing, Revenue Management, Forecasting, Finance, Strategic Planning and International Business. <br><br /> Kathi is responsible for the day to day and long-term strategic Financial Planning and Analysis for WDW Operations, including the Theme Parks, Resorts, Disney Springs and the Sports Business. <br><br /> Kathi graduated from Oklahoma State University in 1992 with her Bachelors of Science in Business Administration, with a double major in Accounting and Spanish and received her MBA from the University of Phoenix in 2001.
Presented:
Decoding the Black Box of Your Career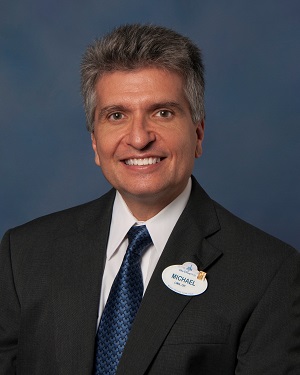 Michael A Tschanz
Director of Technology and Analysis at Disney Design and Engineering (DPEP/FOS)
Michael leads a multidiscipline team which develops mathematical/physics models for transportation, ride and animatronic systems, custom software/network applications, and robotics. The responsibilities for this team includes the development of optimization algorithms, servo controllers, interactive/immersive experiences, and material process solutions. Michael's background includes designs of numerous attractions at various Disney theme parks including Test Track®, Mission: SPACE®, Toy Story Mania!®, and Expedition Everest®. Michael also designed the velocity profiles at worldwide locations of The Twilight Zone Tower of Terror™.
Presented:
Unlocking Data Agility with Data Ops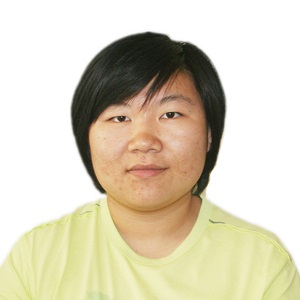 Mingxu Chu
Principal Analyst Data Science Strategy & Visualization, Acxiom
Mingxu Chu is a Principal Analyst within Acxiom's Analytics COE, specializes in the areas of Machine Learning, Natural Language Processing, Product Prototyping, and Digital Ecosystems. She has been working closely with clients from various industry verticals utilizing data-driven solutions with advanced analytics to drive business values. Mingxu holds a Master's Degree in Applied Statistics from Columbia University and a Bachelor's Degree in Software Engineering from Tongji University in China.
Presented:
Machine Learning: It's Not the Black Box You've Been Led to Believe It To Be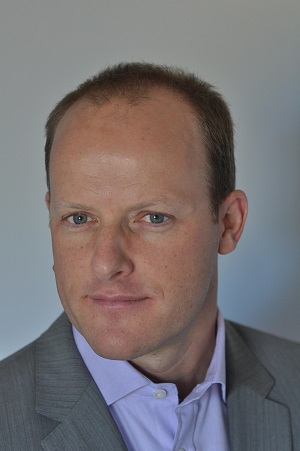 Phil Cooper
Vice President Product, Einstein Analytics
Phil Cooper is Vice President of Product Go-to-Market for Salesforce Einstein Analytics—the leading AI-augmented Analytics platform. In his role, Phil is responsible for growth and product strategy in Einstein's emerging markets, bringing Augmented Analytics and AI to Salesforce's 150,000 customers and vibrant ecosystem of partners. He joined Salesforce in early 2014, leveraging his extensive machine learning and data management expertise to help launch the Analytics Cloud and build its product design and engineering team. Phil received his Masters in GIS & Remote Sensing from the University of Cambridge and his BSc in Geography from the University of Exeter.
Presented:
Be as Smart as Einstein: AI + Analytics for Every Business Hero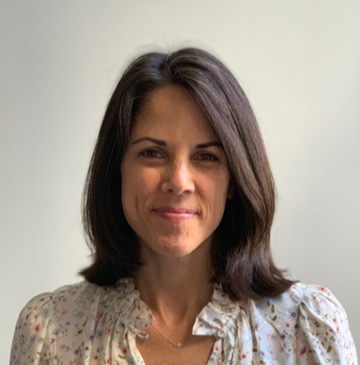 Rachel Epstein
Senior Director of Marketing, ESPN
Rachel Epstein is a Senior Director of Marketing for ESPN. In this role she oversees marketing for ESPN's emerging brands and properties, including audience expansion efforts focused on women and youth. She also oversees marketing and partnership development for espnW, ESPN's brand dedicated to serving women who love sports.
Presented:
Decoding the Black Box of Your Career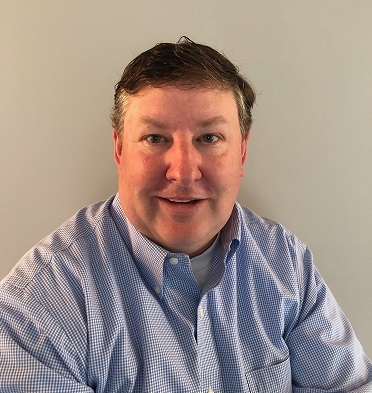 Scot Richardson
Director of Data Science Strategy & Visualization, Acxiom
Scot leads the Data Science and Visualization team within Acxiom's Analytics COE. His career spans 25 years, almost all of which has been on the consulting side of analytics. Scot's experience extends from Retail and CPG to Financial Services and T&E. His team focuses their efforts on the confluence of Analytics, Technology and Data Visualization to deliver Omnichannel analytic solutions to Acxiom's clients.
Presented:
Machine Learning: It's Not the Black Box You've Been Led to Believe It To Be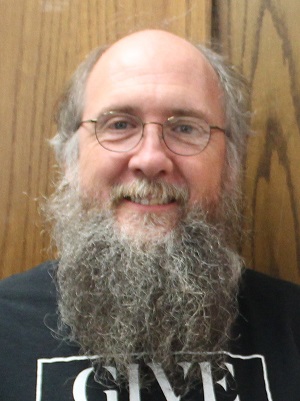 Scott Hamilton
Senior Hardware & HPC Expert, Atos
Scott has several years of experience in software and hardware engineering and has a desire to share his passion and knowledge of high-performance computing (HPC) with others. As lead for HPC research at the Missouri University of Science and Technology, Scott supported multidisciplinary research through computational simulation on HPC systems. At Atos, Scott custom designs hardware and software solutions for computational sciences, data sciences, and scientific simulation and modeling. He frequently partners with research scientists in various fields, assisting them with software design for simulations and demonstrations.
Presented:
Quantum Computing: Future Proofing What Lies Beyond Super Computing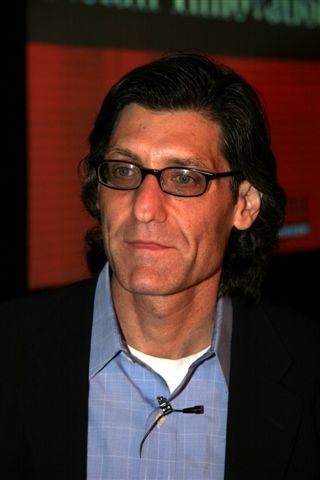 Steven Keith Platt
Research Director, Retail Analytics Council and Adjunct Professor, Northwestern University
Steven Keith Platt is the Research Director at the Retail Analytics Council, Adjunct Professor at Northwestern University, and Director and Research Fellow at the Platt Retail Institute. <br><br /> Steven received his Bachelor of Science Degree in Finance and Marketing from the Boston University School of Management. He also has a Law Degree and an LL.M. in Taxation from Boston University, where he served as Articles Editor for the University's Journal of Tax Law. He has authored many studies about retail analytics and digital communication networks, published articles in various journals, and appeared on various news outlets.
Presented:
Applied Retail Analytics Use Cases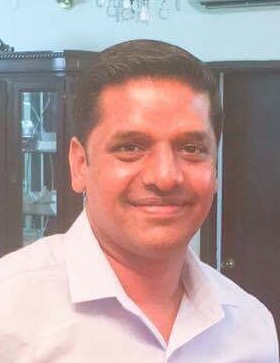 Sudharshan Seerapu
Strategic Customer Success Manager, Tableau
Sudharshan Seerapu is a Strategic Customer Success Manager at Tableau Software. He manages accounts that include some of Tableau's largest customers. Before joining Tableau, he worked for Cisco as a Tableau Architect and was responsible for building the Tableau Centre of Excellence and helping business users see and understand their data. He has vast experience and expert skill in BI, Databases, Data Warehousing & ETL. He has a bachelor's degree in Petro-Chemical Engineering & Diploma in Computer Science from India and is very passionate about cricket, continuing to play in the US.
Presented:
The Future of Analytics is Here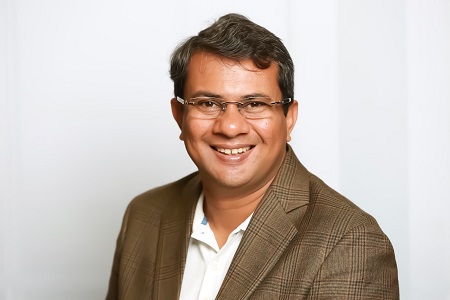 Vivek Saxena
Senior Vice President, Finance & Accounting Service Line, Genpact
Vivek, Senior Vice President for the Finance & Accounting service line at Genpact, is responsible for developing domain expertise, designing process solutions, and implementing digital transformation projects. He has over 20 years' experience in closing, consolidation, process transformation, and software design. He joined Genpact in 2006 from Oracle Corporation, where he led product management for Oracle applications. He has filed two patent applications in US office for process and intelligent automation maturity models.
Presented:
Digital Finance: Harnessing Agility and Foresight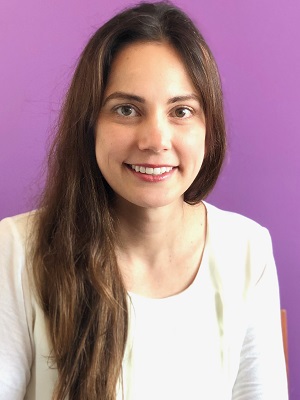 Andrea Acevedo
Director, Consumer Insights, Disney Channels Worldwide
Andrea has over 15 years of research experience. She is currently a Director on the Consumer Insights team for the Disney kids' media brands, including Disney Channel, Disney Junior, Disney XD and Radio Disney. Andrea is responsible for research initiatives surrounding brands and franchises, digital offerings, distribution strategies, and the kids' media landscape at large. She holds an MBA from UCLA's Anderson School of Management, where she focused on Marketing and Branding.
Presented:
Raise Your Voice: Exploring how Kids and Families Use Voice Technology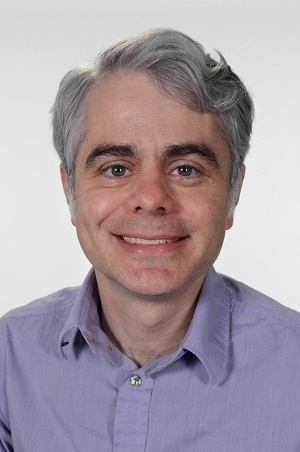 Andrew Wright
Manager, WDW Commercial Optimization Platform & Insight, Disney Parks, Experiences & Products
Andrew Wright loves an audience, and is honored to be a returning DDAC speaker. As a manager in Walt Disney World's Commercial Strategy organization, Andrew focuses on integrating analytics and insight from a variety of inputs in support of improving revenue predictability. In his 13 years with the company, he has also supported marketing and operations analytics. Prior to joining Disney, Andrew worked in financial services and consulting firms, where he learned the value of performant storytelling backed with data. Andrew holds an undergraduate degree in Foreign Affairs, as well as an MBA and a Master's of Applied Science.
Presented:
Your Organization Wants Analytics, But Needs Insights: How to Transition to Insightful Thinking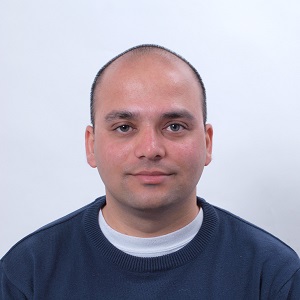 Ashutosh Modi
Researcher, Disney Research
Dr. Ashutosh Modi is a researcher at Disney Research, focusing on developing computational methods to understand human languages and machine learning models for various applications. Dr. Modi obtained his PhD in Computer Science from Saarland University, Germany. For his dissertation, he developed computational models for instilling Common Sense knowledge about the world into Natural Language Processing (NLP) applications. In the past, Dr. Modi has worked at Siemens Research, Princeton in the area of bio-medical text and image processing. He has also worked at Symantec Corporation in the area of email security with focus on application of machine learning techniques.
Presented:
Natural Language Understanding (NLU) Technologies at Disney Research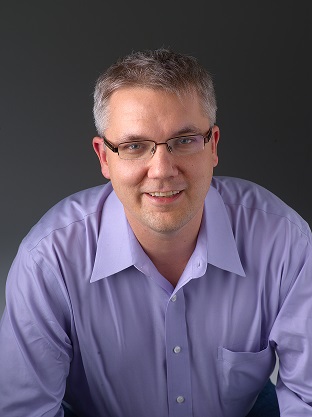 Brad Dancer
EVP, Insights, Analytics & Data Strategy, National Geographic Partners
Brad Dancer -- one of National Geographic Channels' first 10 employees -- is Executive Vice President of Insights, Analytics & Data Strategy, overseeing all insights, analytics and business intelligence across National Geographic, including Global Channels, NationalGeographic.com, Social platforms, podcasts, all publications, and kids content. Dancer launched all of NG Channels' digital distribution including its VOD, TV Everywhere services as well as natgeotv.com, Hulu, YouTube, Netflix, Amazon and others. When head of global programming, Dancer helped NGC & WILD see its highest ratings in history and helped cultivate some of NGC's best rated shows to all-time highs.
Presented:
How National Geographic Became the Most Followed Brand on Instagram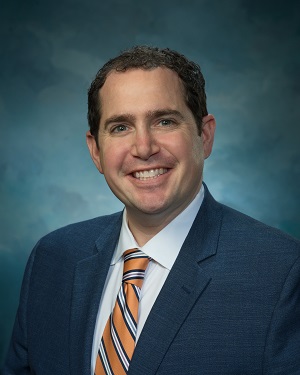 Brian Jeselnick
Director, Corporate Brand Development, The Walt Disney Company
Brian Jeselnick is responsible for driving brand and business development with 13+ years of leadership and analytical experience at the worldwide leader in entertainment. <br><br /> Jeselnick is charged with leading major consumer research to assess competitive positions and build brand development strategies in markets across Europe, Asia, and Latin America. <br><br /> Jeselnick served in leadership positions on projects ranging from informing corporate business strategies to working on key corporate initiatives such as the integration of 21st Century Fox. <br><br /> Brian previously spent 9 years working in a variety of business and product development roles in Walt Disney Parks and Resorts.
Presented:
From 'Once Upon a Time' to 'Happily Ever After' - How to Deliver Unforgettable Data-Driven Stories
Doug Hill
Staff Security Automation Engineer, The Walt Disney Company
Doug Hill is a Staff Security Automation Engineer for The Walt Disney Company. In his role, Doug is responsible for ETL pipeline development, API data integration, and event driven automation for Global Information Security. <br><br /> Doug has worked in roles as an application developer, automation engineer, and system administrator contributing to projects such as Keystone, Enterprise Portal, and WDPRT Infrastructure Modernization (iMod). <br><br /> Doug has been in Information Technology within The Walt Disney Company for over 25 years working in segments such as ABC, Corporate, and Walt Disney Parks and Resorts.
Presented:
Machine Learning : An Attacker's Perspective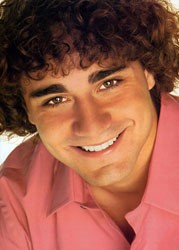 Eric Olivencia
Manager of Consumer Insights, Disney Channels Worldwide
Driven by an insatiable love for all things media, Eric moved to Los Angeles straight after college, where he's worked in entertainment research ever since. First at Nielsen, before transitioning to Disney, eventually joining the Disney Channels Consumer Insights team, where he's called home for the past 7 years. Eric's primary focus is the digital domain, but is also an expert on the media landscape and emerging technologies.
Presented:
Raise Your Voice: Exploring how Kids and Families Use Voice Technology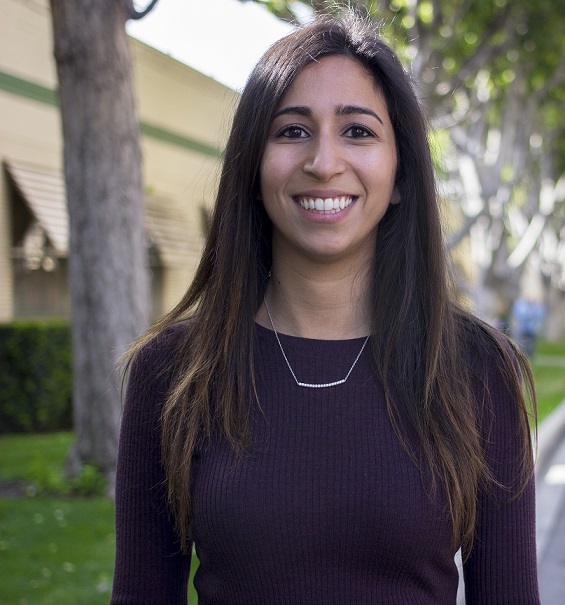 Farnaz Shoraka
Director, Business Planning & Analysis, The Walt Disney Studios
Farnaz has spent 11 years working in multiple lines of business within entertainment. Currently, Farnaz is a part of The Walt Disney Studios Consumer Insights team, leading Business Planning and providing strategic and analytical support to senior executives. In her prior role at the studio, Farnaz led Theatrical Distribution Planning & Analytics at the Studio and prior to that, she worked in Financial Planning & Analysis at Disney Consumer Products. Before joining Disney, she spent 3 years at Paramount Pictures in Business Planning & Development for Home Entertainment.
Presented:
Movies Analytics : The Infinity Quest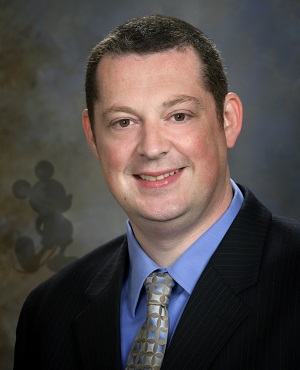 Glen Taylor
Vice President & Chief Information Security Officer, The Walt Disney Company
Glen Taylor is Vice President & Chief Information Security Officer for The Walt Disney Company. Glen has over 30 years of experience in a variety of infrastructure management, service delivery, information security, and risk management roles. <br><br /> Glen has been involved in ITIL best practices for most career and in recent years has focused on applying the service disciplines he learned from ITIL to Security and Privacy. <br><br /> Glen holds a Bachelors degree from the University of Portsmouth, and Masters in Business Administration from the University of Wales. He is a Fellow of the British Computer Society and a Chartered IT Professional.
Presented:
Machine Learning : An Attacker's Perspective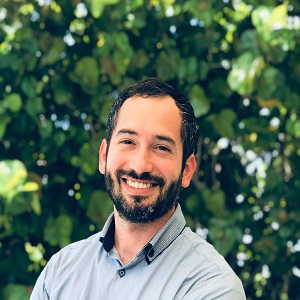 Justin Ford
Managing Consultant, Disney Parks, Experiences & Products
Justin Ford is a Managing Consultant for Disney Parks, Experiences & Products. He began exploring tech at a young age and formalized his experience in Information Technology at the University of Central Florida. Justin has worked in telecom, developing custom solutions to support Wireline and Wireless operations, and Co-Founded a big data start-up company. He's an inventor on several patents. At Disney, Justin now implements advanced analytic solutions for Disney's media networks, such as A+E, ESPN, and Freeform, as well as the infrastructure it runs on.
Presented:
Final Showdown! Python vs "R" -- Which Language Will Rule as THE Analytic Syntax?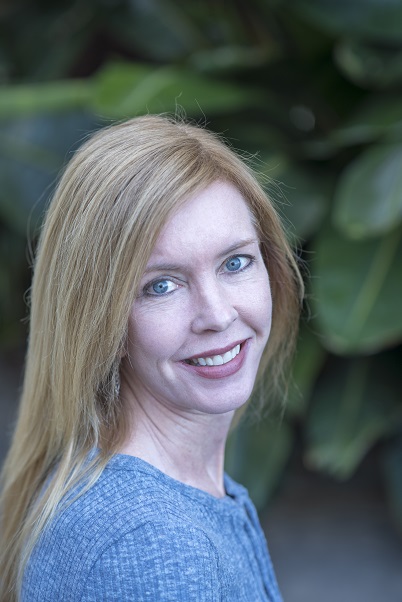 Kathy de Paolo
Vice President, Technology, Disney Parks, Experiences & Products
Kathy de Paolo serves as VP, Technology for Disney Parks, Experiences and Products. <br><br /> Focusing on advanced development, Kathy and her team are responsible for leveraging emerging technologies to deliver innovative experiences across the evolving needs of the business. <br><br /> Since joining Disney in 2015, Kathy has managed strategic initiatives including wearables, sensing technology, augmented reality/virtual reality, computer vision, NLP, and machine learning. She led the commercialization and successful launch of a line of connected toys, and consulted on approaches and early prototypes for a custom, augmented reality headset. Kathy's focus has included driving technology strategy and execution around ML and AI.
Presented:
Everyday Magic – From Data to Serendipity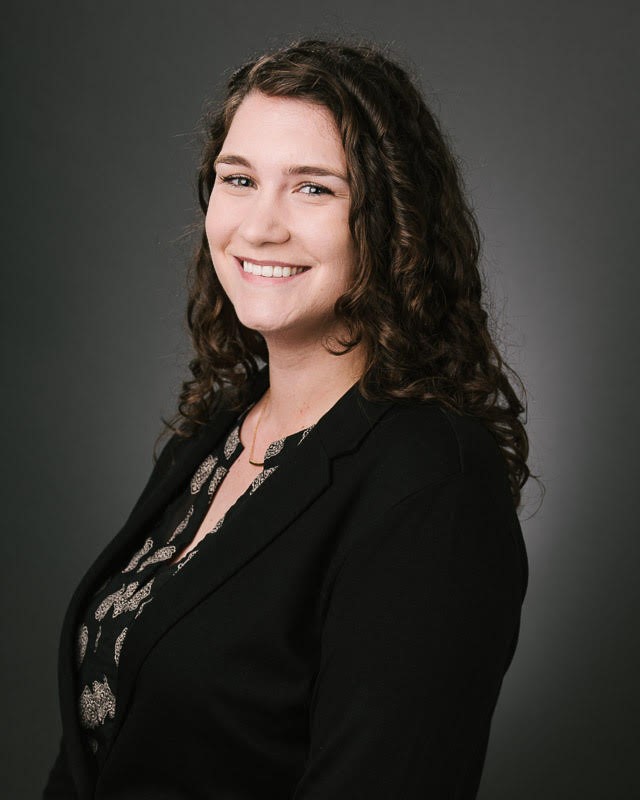 Lisa Dracolakis
Executive Director, Consumer Insights, Disney Channels Worldwide
Lisa is Executive Director of Consumer Insights for Disney Channels Worldwide, managing brand and content research, which includes pilot and series research, as well as broader strategic research projects. She and her team are responsible for projects that impact key business decisions across creative series development, strategy, marketing, franchise, and digital. Lisa began her research career in ratings analytics, having previously worked at Viacom and Discovery Networks. Lisa obtained her M.B.A. from the University of Southern California. She received her undergraduate degree from UCLA, graduating with a B.A. in Communication Studies and a Minor in English Literature.
Presented:
Just Around The Riverbend: The Future Of Content Discovery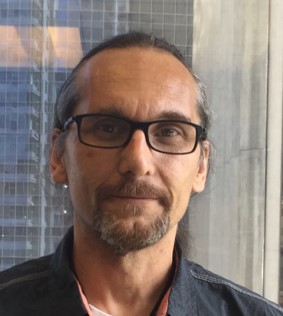 Matt Estes
Executive Director of Security Automation and Orchestration, The Walt Disney Company
Matt Estes is Executive Director of Security Automation and Orchestration at The Walt Disney Company. In his role, Matt is responsible for automation, orchestration, data management and data science in support of Global Information Security's mission to protect TWDC assets. <br><br /> Matt joined Disney in 1998 as a DBA, moving to roles in database engineering, software development, data warehousing, architecture and ultimately security automation. He holds patents in cloud computing, has contributed to eight published papers and has been active on three standards bodies and served on three vendor's product advisory councils.
Presented:
Machine Learning : An Attacker's Perspective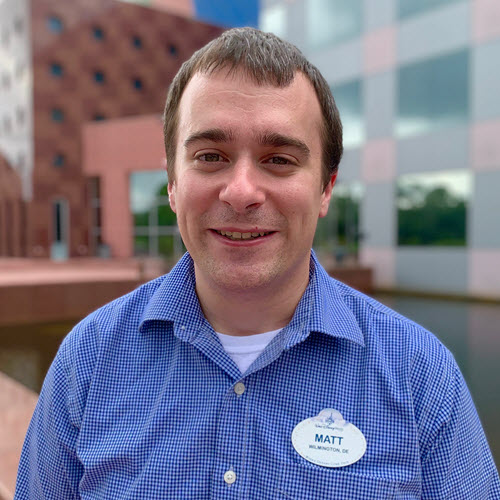 Matt Keefe
Decision Science Consultant, Disney Parks, Experiences & Products
Matt Keefe is a Decision Science Consultant for Disney Parks, Experiences & Products. His work at Disney involves building statistical models and analytical tools to help make business decisions across different lines of business within the company. His primary projects have supported the Media Ad Sales line of business. Prior to joining Disney, Matt received his PhD and MS in Statistics from Virginia Tech and a BS in Mathematics from Millersville University of Pennsylvania. His dissertation research focused on Bayesian Spatial Statistics and Statistical Process Monitoring.
Presented:
Final Showdown! Python vs "R" -- Which Language Will Rule as THE Analytic Syntax?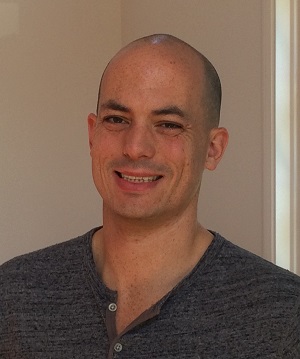 Matt Nickens
Manager, Data Science, The Walt Disney Studios Consumer Experience, Insights & Analytics
Matt Nickens is Manager, Data Science for The Walt Disney Studios Consumer Experience, Insights & Analytics team. Matt and his team are building machine learning tools and econometric models to help the Studio better understand moviegoers and their diverse preferences. He comes to Disney from 20th Century Fox, where he was a member of the theatrical data science team. Matt holds a PhD in econometrics and research methodology with a focus on modeling counter-insurgency.
Presented:
Discovering Audience Preferences through Machine Learning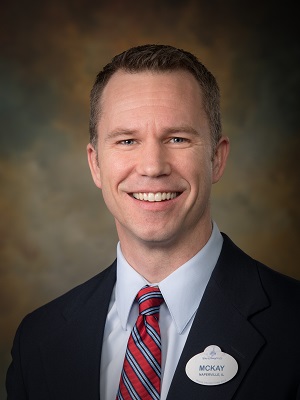 McKay Curtis
Sr. Principal, Decision Science, Disney Parks, Experiences & Products
McKay Curtis is Sr. Principal, Decision Science for Disney Parks, Experiences & Products. His work at Disney involves building analytical tools to help business units make optimal decisions. His primary projects have supported the resorts line of business at Walt Disney World. Additionally, he has taken an advisory role on several projects that span multiple lines of business including the Walt Disney Studios, Disney Cruise Line, ESPN, ABC, and Disney Theatrical Group. Prior to joining Disney, McKay worked as a postdoctoral research associate at the University of Washington where he helped develop statistical methods to analyze data on Alzheimer's disease.
Presented:
How to Fool Yourself With Statistics and Machine Learning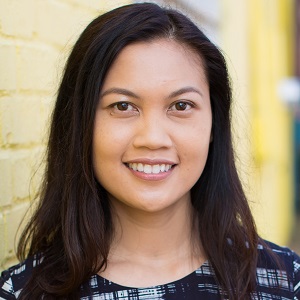 Mia Vallo
VP, Analytics, National Geographic Partners
Mia Vallo is Vice President, Analytics at National Geographic Partners, where she oversees the Insights and Analytics team for the Media and Expeditions business units. Leading a team of analysts, data scientists, and researchers, and drawing from her 18 years of experience in media and consumer products, she is responsible for driving actionable insights and developing data solutions for the business. In addition to her role at National Geographic Partners, Mia Vallo is an Adjunct Professor at Georgetown University, where she teaches Digital Analytics and Measurements in the Master's program for Integrated Marketing and Corporate Communications.
Presented:
How National Geographic Became the Most Followed Brand on Instagram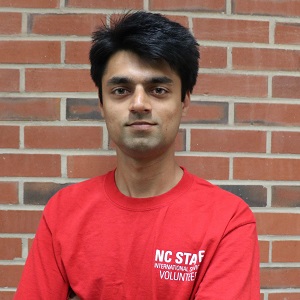 Mitkumar Pandya
Data Scientist, The Walt Disney Studios Consumer Experience, Insights & Analytics
Mitkumar Pandya is a Data Scientist on The Walt Disney Studios Consumer Experience, Insights & Analytics team. Mit is working to solve theatrical marketing and campaign challenges using computer vision, natural language processing, and advanced analytics. He specializes in machine learning, data-guided business intelligence, and software engineering. His experience prior to Disney includes software engineering at Motorola Mobility and Nokia. Mit graduated from North Carolina State University with a Master's of Science in Computer Science in May of 2018.
Presented:
Discovering Audience Preferences through Machine Learning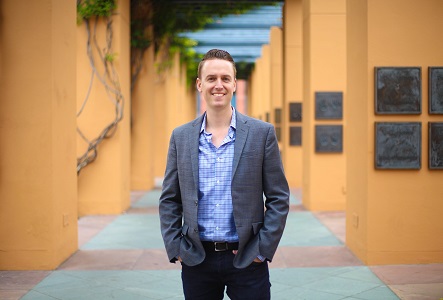 Nick Lewerke
Vice President, Data Strategy, Planning and Analytics, The Walt Disney Studios Consumer Experience, Insights & Analytics
Nick is VP, Data Strategy, Planning and Analytics for Walt Disney Studios. He leads the team that creates and implements global data science approaches to optimize performance and identify future opportunities for some of the world's most iconic film brands: Disney Animation, Disney Live Action, Marvel, LucasFilm, Pixar, Fox Studios, Blue Sky Animation and Fox Searchlight. His previous roles at Disney include leadership positions in Strategy, Distribution, and Finance. Prior to Disney, he worked in Private Equity and Investment Management. A Los Angeles native, he holds an undergraduate degree in Business from UC Santa Cruz and an MBA from USC.
Presented:
Movies Analytics : The Infinity Quest
Steve Appleby
Vice President, Corporate Brand Development, The Walt Disney Company
Steve Appleby is Vice President of Corporate Brand Development at The Walt Disney Company. Responsible for leading a team tasked with understanding consumer engagement across the Disney enterprise, identifying opportunities for growth and maximizing the economic value of The Walt Disney Company's brands, franchises and customer relationships. He has over 13 years of global consumer insight, strategy and business development experience across a wide range of entertainment categories. Steve believes in keeping things simple, being rooted in the business decisions that need to be made, and loves podcasts.
Presented:
From 'Once Upon a Time' to 'Happily Ever After' - How to Deliver Unforgettable Data-Driven Stories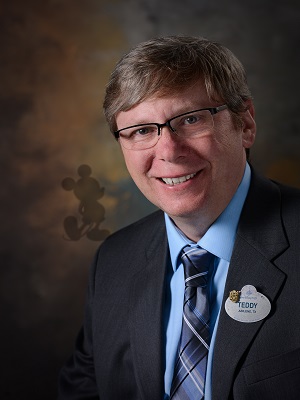 Teddy Benson
Director of Data Integration, Disney Parks, Experiences & Products
Teddy Benson, has worked in various positions across IBM, CEN, Lockheed-Martin, and founded Channel Intelligence, which was ultimately purchased by Google. In 2015, Mr. Benson joined Disney's RMA (Revenue Management and Analytics). <br><br /> Benson has a MS in Computer Science, minors in Mathematics & Electronics. He holds patents in fields of computing & computing methodologies; has written technical articles, spoken on computer security & computer forensics, and recognized as an expert witness in federal courts of Florida. He is runner, Star Wars fan, tinkerer, poker player, and amateur magician.
Presented:
Final Showdown! Python vs "R" -- Which Language Will Rule as THE Analytic Syntax?