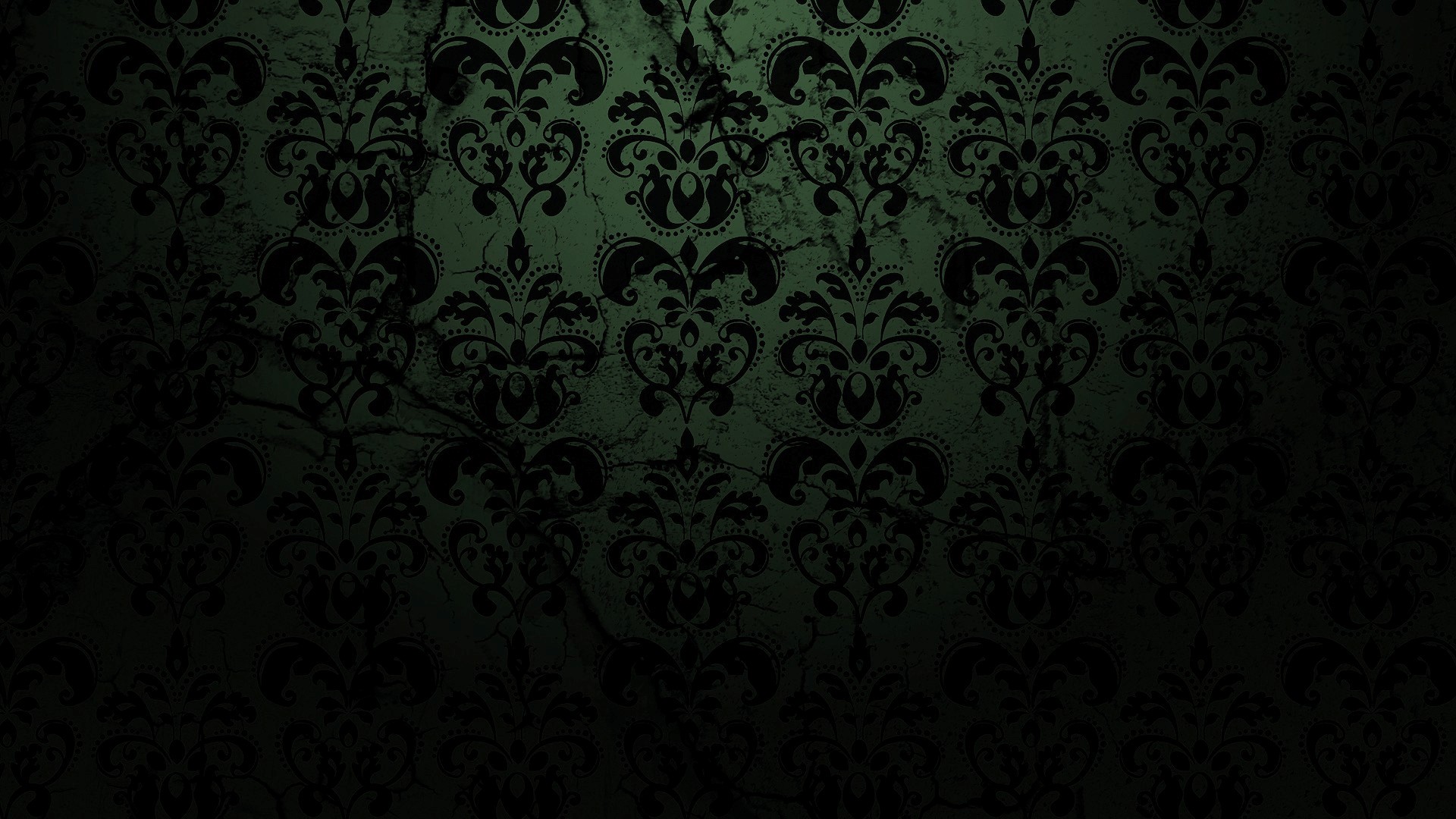 Big Bad Data | Wickedly Good Analytics
Big Bad Data | Wickedly Good Analytics
August 23-24, 2017
Disney's Contemporary Resort
Orlando, Florida
Keynote Speakers View All
Steve Wozniak
Apple Co-founder
Chief Scientist, Primary Data
A Silicon Valley icon and philanthropist for more than thirty years, Steve Wozniak has helped shape the computing industry with his design of Apple's first line of products the Apple I and II. In 1976, Wozniak and Steve Jobs founded Apple Computer Inc. with Wozniak's Apple I personal computer. The following year, he introduced his Apple II personal computer, featuring a central processing unit, a keyboard, color graphics, and a floppy disk drive. The Apple II was integral in launching the personal computer industry.
For his achievements at Apple, Wozniak was awarded the National Medal of Technology by the President of the United States in 1985, the highest honor bestowed on America's leading innovators. In 2000, he was inducted into the Inventors Hall of Fame and was awarded the prestigious Heinz Award for Technology, The Economy and Employment.
Wozniak is Chief Scientist at Primary Data and is a published author with the release of his New York Times best-selling autobiography, iWoz: From Computer Geek to Cult Icon by Norton Publishing.
Rebecca Jarvis
Chief Business, Technology & Economics Correspondent, ABC News
Rebecca Jarvis is an Emmy-award winning journalist, ABC News' Chief Business, Technology & Economics Correspondent; host of ABC's podcast featuring game changing women, No Limits with Rebecca Jarvis; and the anchor of Real Biz with Rebecca Jarvis. Jarvis reports for all ABC News programs including Good Morning America, World News Tonight, Nightline, 20/20, and This Week with George Stephanopoulos.
A recipient of the Women in Numbers Award, Jarvis has been named one of the top business journalists in the U.S. by The Alliance for Women in Media. She was the first and only reporter to interview United CEO Oscar Munoz in a worldwide exclusive following the controversy surrounding the airline's forceful removal of a passenger; and has conducted news making interviews with the biggest names in business and technology, including Warren Buffett, Richard Branson, Sheryl Sandberg, Diane von Furstenberg, Bill and Melinda Gates, and the first female CEO to run a car company, GM's Mary Barra.
A graduate of the University of Chicago, Jarvis holds a degree in Economics and Constitutional Law and began her career in investment banking and foreign currency trading. She was named a National Point of Light for her work with Colin Powell to empower children and improve communities.
Michael Linnington
Chief Executive Officer, Wounded Warrior Project
SAS proudly presents Michael Linnington, CEO of Wounded Warrior Project (WWP). Michael brings over 35 years of military experience and leadership to the organization. As CEO, Michael oversees day-to-day operations and works with the executive team to set and implement the organization's strategic vision. He is responsible for ensuring WWP's free, direct programs and services continue to have the greatest possible impact on the warriors, caregivers, and families they serve.
Prior to joining WWP, Michael was the first permanent Director of the Defense POW/MIA Accounting Agency (DPAA), following his retirement as a Lieutenant General from the U.S. Army. He served as the Military Deputy to the Under Secretary of Defense (Personnel and Readiness) from 2013 to 2015 and as Commanding General, Military District of Washington and Commander, Joint Force Headquarters-National Capital Region from 2011 to 2013.
His military career included duties in key command and staff positions worldwide. He served on the Army Staff, the Joint Staff, and the Office of the Secretary of Defense's Staff. His combat experience includes command of the 3rd Brigade Combat Team, 101st Airborne Division, in support of both Operation Enduring Freedom (OEF) and Operation Iraqi Freedom (OIF). Michael graduated from the U.S. Military Academy at West Point, New York, in 1980.
I-Sah Hsieh
Corporate Social Innovation Director, SAS
I-Sah Hsieh is the SAS Corporate Social Innovation Director. In this role, I-Sah serves as an evangelist for SAS' corporate social innovation initiatives. His specific responsibilities include GatherIQ, a mobile app which involves crowdsourcing data analysis for non-profits, advising the United Nations on how to modernize a response to national disasters (2013 Typhoon Yolanda, 2015 Nepal Earthquake, etc.), and mobilizing analytic volunteers to use their skills in #data4good. I-Sah has a Bachelor of Science in Mechanical Engineering from Cornell University.
Carol Hinnant
Sr. Vice President, National Television Sales, comScore
As Senior Vice President, National Television Sales, Carol works face-to-face and on the phone with comScore's network clients developing new, innovative approaches to industry challenges using comScore's granular television measurement insights.
A seasoned media industry professional with more than 20 years of expertise, Carol draws upon a wealth of knowledge in the fields of strategic business development, sales and planning within the media and entertainment sectors in her role at comScore.
Prior to joining comScore, Carol served as Senior Vice President, National Television Sales at Rentrak and spent 16 years growing multiplatform distribution channels for cable network giants and emerging niche networks. Carol entered the media industry via HBO's legal department and credits the vast experiences she gained through her industry employment as the basis for her success at comScore. Carol was named a Woman to Watch in the cable industry by Multichannel News and Women In Cable Television (WICT) and was named a Rainmaker by CTAM in 2008.
When Carol is not on the road reaching out to network clients and prospects, she enjoys spending time with her college-aged children, as well as golfing, cooking and traveling.
Arijit Sengupta
Head of Einstein Discovery, Salesforce
Arijit Sengupta is head of Einstein Discovery, powering the AI and autonomous data discovery of Salesforce's Einstein Analytics. He previously served as the CEO and Founder of BeyondCore, acquired by Salesforce in 2016, that empowered every business user with smart data discovery and advanced autonomous analytics capabilities. Prior to founding BeyondCore, Arijit held a variety of technical and management positions at Oracle and Microsoft. Arijit has been granted 16 patents in advanced analytics, business process as a service, operational risk, privacy and information security. Arijit has also guest lectured at Stanford; spoken at conferences in a dozen countries; and was written about in The World Is Flat 3.0, New York Times, San Jose Mercury News, Harvard Business Review and The Economist.
Arijit holds an MBA with distinction from the Harvard Business School and Bachelor degrees with distinction in Computer Science and Economics from Stanford University. Follow him on Twitter @arijit_sg
Janaki Kumar
Vice President SAP Design
Head of AppHaus Palo Alto
SAP Labs, Palo Alto
Janaki Kumar is a VP and head of AppHaus Palo Alto - a strategic design and co-innovation center at SAP Labs. Janaki is a thought-leader in design-led innovation in the enterprise. She is committed to delivering award-winning products and services that help businesses transform the way they work. She is a proven leader in building, coaching and inspiring high-performance design teams, leveraging design-thinking, customer empathy, and co-innovation.
She is an active writer and speaker on Innovation and design. She is the co-author of Gamification at Work – Designing Engaging Business Software. She was a speaker at a TEDx conference in 2014. She is a co-instructor at Stanford's Graduate School Business LEAD course on Customer Experience Design: A Neuroscience Perspective. She is the inventor on over 20 patents. She has a Masters in Information Systems from Boston University, and attended the Executive Leadership Program at Stanford University. Janaki was named a Women of Influence by the Silicon Valley Business Journal in 2016.
Featured Speakers View All
Ernie Baker
President, Start to Finish PM, Inc.
Ernie Baker, PMP, PRINCE2® Practitioner, is the president of Start to Finish PM, Inc. headquartered in Verona, NJ. Ernie's practice involves training and consulting in all types of organizations on their program and project management initiatives. Ernie is an active member of PMI®, and provided input to the PMBOK® Guide, 3rd ,4th, and 5th Editions. He recently served as a Significant Contributor to the Sixth Edition Update, specifically the Project Stakeholder Management chapter. Ernie is a frequent and sought-after presenter, offering presentations throughout the US, Canada, and Europe. He is best known for his sense of humor, his analogies, stories, and insights into the world of the project manager.
Chris Barton
Director Emerging Platforms Research, ESPN
Chris Barton is a Director of Research and Analytics at ESPN. Chris's team evaluates advertising effectiveness across ESPN's platforms including TV, Desktop, Mobile, Radio, and Print. Due to the constantly changing media landscape, Chris's role requires him to continuously evaluate new and existing methodologies with the goal of optimal campaign measurement design. The end result is often an intersection of data, emerging technologies, and traditional applied research. Prior to joining ESPN, Chris was the director of research at Golf Digest Properties. Chris holds a bachelor's degree from Trinity College in Hartford, CT and a master's degree from New York University.>
Justin Bauer
VP of Product, Amplitude
Justin Bauer is the VP of Product at Amplitude, where he strives to make it easy for companies to make better decisions from their data. He's a 2x entrepreneur as well as an alumnus of McKinsey, Stanford GSB, and Carleton College.
Maarten W. Bos
Research Scientist, Disney Research
At Disney Research Maarten leads a group of behavioral scientists, with the mission to make people feel better and be better. While working on his Ph.D. in The Netherlands, Maarten studied decision-making, influence, and persuasion. Maarten started at Disney Research in 2013, after working as a research fellow at the Negotiation, Organizations, and Markets unit at the Harvard Business School. Through his group's research and collaborations, his team aims to contribute to our understanding of how individuals interact with the world, as well as developing ways to transfer and apply that knowledge.
Bill Caswell
Principal, North Highland Consulting
Bill Caswell is a Principal with North Highland Consulting. Bill is a lead for the Hospitality and Vacation Ownership practice, with 30 years of experience in the area. His clients span the industry, including global hospitality corporations, vacation ownership companies, as well as restaurant and retail enterprises. Bill's expertise in customer experience, business efficiency and technology integration helps clients realize and rise beyond revenue and growth expectations. In fact, Bill looks no farther than to his own family for a demographic experience, as his four kids range in ages from 6 to 23; they give him plenty of insight into upcoming trends and predictions.
Ricky Cedrone
Assoc. Director, Advertising & Marketing Intelligence, ESPN
Ricky Cedrone is an Associate Director of Advertising and Marketing Intelligence for ESPN. He supports ESPN's marketing department and media planning teams in identifying and profiling target audiences, informing campaign planning and in-market promo tracking, and providing post-mortem campaign performance analyses. Prior to his five years with ESPN Fan & Media Intelligence, Ricky worked at Millward Brown Analytics in Boston. Ricky graduated from Dartmouth College in 2007 with a BA/BE in Engineering, followed by a Master's of Engineering Management from Dartmouth in 2009.
Brent Cooke
VP of Loyalty, CRM & Marketing Insights, Petsmart
McKay Curtis
Sr. Principal, Decision Science, Walt Disney Parks & Resorts
McKay Curtis is Sr. Principal, Decision Science for Walt Disney Parks & Resorts. His work at Disney involves building analytical tools to help business units make optimal decisions. His primary projects have supported the resorts line of business at Walt Disney World. Additionally, he has taken an advisory role on several other projects that span multiple lines of business including the Walt Disney Studios, Disney Cruise Line, ESPN, ABC, and Disney Theatrical Group. Prior to joining Disney, McKay worked as a postdoctoral research associate at the University of Washington where he helped develop statistical methods to analyze data on Alzheimer's disease.
Brian Denker
VP, Business Development and Customer Experience, zData Inc.
Brian has spent almost his entire career immersed in information technology and entrepreneurial business. After graduating with degrees in Statistics and Economics from Iowa State, he went to work for a medium sized trading firm. Seeing the move to electronic trading, he left the markets to begin consulting on financial data and worked at progressively more agile and aggressive firms.
In 2016, Brian joined zData's executive team to lead their sales and business development team. Brian is now leveraging the vast and deep resources of ATOS to continue to build sales channels and partnerships across the country.
Cara Dienes
Consulting Director, Decision Science, Walt Disney Parks & Resorts
Cara J. Dienes joined The Walt Disney Company in 2010. Her responsibilities include innovative analytics solutions for multiple lines of business across Walt Disney Parks & Resorts, in the areas of revenue management and pricing. Prior to joining Disney, Cara worked as a systems engineer in the defense industry. She completed her Ph.D. in Industrial Engineering at Iowa State University.
Lisa Dracolakis
Director, Consumer Insights, Disney Channels Worldwide, Disney | ABC Television Group
Lisa Dracolakis is Director of Brand and Consumer Insights Research, overseeing strategic content and brand research for Disney Channels Worldwide (Disney Channel, Disney XD, and Disney Junior). Her kids' content expertise impacts development and current series, programming, franchise, and marketing for DCWW content. Ms. Dracolakis is a current M.B.A. candidate at the University of Southern California and received her undergraduate degree in Communication Studies from UCLA. In her spare time, she brings her work home with her by immersing herself in things that mainly engage tween girls, including reading YA fiction, going on Tumblr, and watching CW dramas.
David Dittmann
Director Business Intelligence & Analytics
David Dittmann is the Global Director Business Intelligence & Analytics for Procter & Gamble. With 20 years of experience at P&G, David's career has focused on driving Analytics into P&G's Marketing, Product Supply and Customer Business Development organizations. Previously, he was responsible for establishing the Business Intelligence & Analytics organization for Asia in Singapore. David is a frequent industry speaker and is passionate around using analytics and technology to make unconventional connections across all aspects of business. David was recently recognized as a 2017 Analytics Visionary by Consumer Goods Technology.
Dr. Jason Fischer
Conservation Program Manager, Walt Disney Parks & Resorts
Dr. Jason Fischer is a Conservation Program Manager for avian projects with Disney's Animals, Science, and Environment. He supports Walt Disney Parks and Resorts (WDPR) in managing Disney properties to benefit native birds, develops research and engagement programs focused on the remarkable species that call WDPR home, and works with the Disney Conservation Fund and its partners to reverse the decline of imperiled migratory birds.
Scott Fought
Experience Insights Data Services Manager, Walt Disney Parks & Resorts
Scott has been with The Walt Disney Company for 9 years, supporting WDW Transportation, the Guest Experience Services, and Experience Insights and Analytics. Before joining Disney, Scott helped develop the first virtual memory system for the Macintosh and the first digital camera for the Macintosh and Windows PC. He is a Software Engineer with over 30 years of experience programming embedded microcontrollers, firmware, drivers, virtual machines, mapping systems, desktop applications, mobile apps, and web sites. Scott is obsessed with optimization and will program just about anything.
Bryson Gordon
Executive Vice President, Advanced Advertising, Viacom
Bryson leads the development of innovative data products such as Viacom Vantage, the industry leading advanced TV advertising platform, as well as integrated marketing and social data products. He also oversees the Marketing and Partner Solutions Insights group, which measures audience insights and analytics for the company's advertising partners.
Steve Hammond
Sr. Director, Adobe Marketing Cloud, Adobe
As senior director of Adobe Marketing Cloud, Steve Hammond is a strategic leader for solutions that CMOs, marketers, and digital experience leaders use to make investments and personalize experiences across marketing channels.
Currently, Hammond manages and directs global teams in product management, product evangelism, technical marketing, and help & community to create and deliver value across Adobe's eight core digital marketing solutions.
With more than 18 years of digital marketing experience, including the last ten years at Adobe, Hammond has worked with hundreds of global enterprise companies on developing and implementing digital marketing solutions that optimize online commerce and media. Working with so many companies across the globe has given him a broad perspective on how to combine technologies and solutions for the next generation of digital marketing.
Hammond earned a Bachelor of Science in Information Systems and E-Commerce, and an MBA from Utah State University's Huntsman School of Business.
Dr. Andy Hines
Assistant Professor & Program Coordinator, University of Houston
Dr. Andy Hines is Assistant Professor and Program Coordinator, University of Houston's Graduate Program in Foresight and consults through his firm Hinesight. His 25+ years of professional futurist experience includes working inside or with companies such as the Kellogg Company, Dow Chemical, Coates & Jarratt, Inc., and Social Technologies/Innovaro. His books include Thinking about the Future (2nd edition), Teaching about the Future, ConsumerShift: How Changing Values Are Reshaping the Consumer Landscape, 2025: Science and Technology Reshapes US and Global Society, and his dissertation "The Role of an Organizational Futurist in Integrating Foresight into Organizations.
John Park
Senior Sales Engineer
John has been in the BI & Data Analytics industry for almost 15 years. He has worked in various roles as Software Engineer, Consulting Manager, and Sales Engineer. Previously John has worked at NCR, Qlik and Hortonworks in various engineering and sales roles. As a Sales Engineer at Unifi Software, John works closely with our customers to explain and demonstrate the value of Unifi Software's Data as a Service platform in solving business challenges via the implementation of an end-to-end self-service data environment.
Adam Kocoloski
Fellow & CTO, Analytics Platform & Cloud Data Services, IBM
Adam is an IBM Fellow and CTO for the Analytics Platform & Cloud Data Services organization. He joined IBM in 2014 via the acquisition of Cloudant, where he built a highly available, scalable database and drove the development of the systems required to offer the database as a service. Adam's record of open source contributions and leadership in the NoSQL and cloud services communities includes numerous publications and conference presentations. Adam received his Ph.D. in Physics from MIT in 2010 where he studied the gluon's contribution to the spin structure of the proton. He lives in the Boston area with his wife and three young daughters.
Samuel Kou
Professor of Statistics, Harvard University
Samuel Kou is Professor of Statistics at Harvard University. After receiving his Ph.D. from Stanford University in 2001, he joined Harvard University and was promoted to full professor in 2008.
His research interests include big data analytics, stochastic inference in biology and biotechnology, economic and financial modeling, Bayesian and nonparametric statistics, and Monte Carlo methods.
He has received numerous awards, including the COPSS Presidents' Award, Guggenheim Fellowship, the National Science Foundation CAREER Award, the American Statistical Association (ASA) Outstanding Statistical Application Award, among others. He is an elected Fellow of the ASA, the International Statistical Institute, and the Institute of Mathematical Statistics.
Chris Selland
VP Strategic Growth
In his role at Unifi Chris brings over 20 years of expertise in business & corporate development, strategic alliances, channel strategy, & international business. Prior to joining Unifi, Chris was VP of Business Development for Hewlett Packard Enterprise Big Data business unit where he led the growth of HPE's Big Data partner ecosystem and spearheaded key strategic initiatives such as the HPE HAVEn platform & Big Data Conference. He has also lead & advised a number of early- and expansion-stage companies through both IPO and acquisition.
Irene Lane
Vice President, Consumer Insights, Disney Channels Worldwide, Disney | ABC Television Group
Irene Lane is a seasoned research and insights executive, currently VP, Strategic Consumer Insights for Disney Channels Worldwide. She leads a dedicated research team responsible for providing insights and direction to senior management, marketing, programming, development, digital, and franchise teams. She oversees all content testing, kids and family landscape trends, digital product research, and brand health measurement. She works closely across Disney divisions to develop and sustain brands and to grow key franchises. Irene holds a Bachelor of Business Administration in Marketing from San Diego State University, and an MBA from Pepperdine University. Irene joined The Walt Disney Company in 2004.
Eva Lee
Professor & Director of Center for Operations Research in Medicine and Healthcare, Georgia Tech
Dr. Lee is Virginia C. and Joseph C. Mello Chair and Professor in the H. Milton Stewart School of Industrial and Systems Engineering at Georgia Institute of Technology, and Director of the Center for Operations Research in Medicine and HealthCare. She is a Distinguished Scholar in Health Systems, Health System Institute at Georgia Tech and Emory University, and Co-Director of the Center for Health Organization Transformation. Lee's research focuses on mathematical programming, I.T., and computational algorithms. Dr. Lee serves on the National Preparedness and Response Science Board. She is an INFORMS Fellow, and has received seven patents on innovative medical systems and devices. 
Ely Liu
Sr. Manager, Digital Analytics, Freeform Research, Disney | ABC Television Group
Ely is the Sr. Manager of Digital Analytics for Freeform (formerly ABC Family). Freeform content is distributed through a number of digital platforms (Freeform app/site, Hulu, Netflix, etc.). Stitching data together through various sources and leveraging advance analytic tools, Ely's team delivers impactful insights about the different viewing platforms. Prior to his current role, he had a similar role at Disney Channel/Disney Junior/Disney XD. Ely got his MBA from UCLA and earned his Bachelor of Science degree in Computer Science from UC Irvine. Ely is currently pursuing a Master's degree in Data Science at UC Berkeley.
Stephan Mandt
Research Scientist, Disney Research
Stephan Mandt is a Research Scientist at Disney Research, Pittsburgh, where he is leading the statistical machine learning group. Before joining Disney, he was a postdoctoral researcher in David Blei's lab, first at Princeton University and later at Columbia University. Stephan holds a Ph.D. in statistical physics from the University of Cologne, Germany. Stephan's research centers on scalable probabilistic modeling and deep learning. He has published multiple papers at top conferences, including NIPS, ICML, AISTATS, UAI and CVPR. He is an active member of the scientific machine learning community and a regular organizer of the approximate Bayesian inference workshop at NIPS.
Dave MacLean
IT Lead Architect, Walt Disney Attractions Technology, Walt Disney Parks & Resorts
Dave MacLean is a software engineer and architect currently living and working in Orlando, FL. He's worked since 1980 developing systems ranging from robot automation to data warehousing, web self-service applications to augmented reality. His current projects include video analytics and the Internet of Things. Dave has co-authored six books on Android development.
Peter MacKenzie
Services Director, Artificial Intelligence, Teradata
Peter MacKenzie is Teradata's Services Director for Artificial Intelligence in America, where he is responsible for leading a team of Engineers and Data Scientists and the successful delivery of Artificial Intelligence projects in America. Previously, Peter was the Director of Services for Think Big Analytics (acquired by Teradata in 2014), which provides end-to-end support for enterprise big data, including data science, data engineering, advisory, managed services and frameworks such as Kylo for enterprise data lakes; General Manager of Identity and Data Services with the New Zealand government, where he was the business owner for the New Zealand government's digital identity services; and General Manager for Identity Solutions Laboratory, a start up which developed a suite of open source Identity Management software. Peter holds a BComm in Management Science and a Master's in Computer science from McGill University, where he was also pursuing a PhD. He left the program and founded a start up based on his research in Distributive Computing.
BJ Price
Analytics & Optimization Manager, CIMA, Walt Disney Parks & Resorts
Celebrating 20 years as a Disney Cast Member, Bj has held roles in Entertainment, Operations, Engineering, Revenue Management and CIMA. Finding actionable business insights through data visualization has been a common thread through her career.
John Muscardin
Principal Database Administrator, Walt Disney Attractions Technology, Walt Disney Parks & Resorts
John has worked for WDPR for the last 19 years as an archietect/developer on the Food & Beverage Datawarehouse, Guest DataMart, and D3. He transitioned over to being one of the D3 DBA's several years ago where his primary role is to educate users on the DATA and how to utilize the Teradata platform for optimal performance. Prior to joining WDPR John has worked as a software developer in various industries.
Cait Rahm-Wynne
Lead Database Administrator, Walt Disney Attractions Technology, Walt Disney Parks & Resorts
Cait has been working at Disney for just over a year as a Database Administrator for the Walt Disney Parks and Resorts Teradata Data Warehouse. Prior to Disney, Cait was a Data Warehousing Consultant at Teradata. Cait graduated from California Polytechnic State University with a degree in General Engineering and an emphasis in Computer Science and Software Engineering. Cait has a strong background in data warehouse performance and has assisted multiple Teradata customers with query performance tuning and improving data warehouse architecture flaws.
Varun Reddy
Sr. Data Analyst, Unifi Software
Computer Engineer and Business Intelligence architect with 14 years of substantial experience designing and executing solutions for complex business problems involving large scale data warehousing, real-time analytics and reporting solutions. Known for using the right tools when and where they make sense and creating an intuitive architecture that helps organizations effectively analyze and process terabytes of structured and unstructured data.
Steve Rudolph
VP, Communications and Business Line, Pegasystems
Steve Rudolph is Vice President of Pegasystem's Communications and Media Business Line. He has spent the last 15 years developing strategies and technology solutions for some of the world's largest mobile operators. He has particular expertise in marketing analytics, customer segmentation, digital/mobile strategy, and mobile payments. Steve has a long-standing track record of international work having worked extensively in the US, Latin America, and Europe. Prior to joining Pegasystems, Steve was with McKinsey & Co. for 10 years as a partner in their telecommunications and media practice.
Steve holds a B.A. from Oberlin College and a M.A. from Northwestern University.
Daniel Rios-Doria
Analytics & Optimization Manager, CIMA, Walt Disney Parks & Resorts
In his role, Daniel develops creative ways to showcase modeling and optimization scenario results to clients with the use of various visualization tools. He holds a Ph.D. in Applied Mathematics from Arizona State University. His interests include marketing, social media analysis, and data visualization.
Jay Samit
Vice Chairman, Deloitte Digital, Deloitte
Jay Samit serves as the Vice Chairman for Deloitte Digital and focuses on providing Virtual Reality, Augmented Reality, and Mixed Reality solutions for corporate and public sector clients. Samit has more than 30 years experience in digital transformation and is widely recognized as one of the world's leading experts on disruption and innovation. His international bestseller Disrupt You! Master Personal Transformation, Seize Opportunity, and Thrive in the Era of Endless Innovation has been translated into six languages.
Described by Wired magazine as "having the coolest job in the industry," Samit helped grow pre-IPO companies such as Linkedin, held senior global management roles at EMI, Sony, and Universal Studios, and pioneered breakthrough advancements in mobile video, internet advertising, ecommerce, social networks, ebooks, and digital music that are used by billions of consumers every day. An adjunct professor at USC, Samit teaches innovation at America's largest engineering school and is a Magna Cum Laude graduate of UCLA and Presidential Fellow. Samit is a member of the Writers Guild of America and a voting member of the Academy of Television Arts & Sciences.
An active philanthropist, Samit was appointed to the White House's initiative for education and technology by President Bill Clinton, where he helped provide Internet access for the nation's schools. He is a performing member of the Magic Castle in Hollywood and the proud father of two sons who also are magicians.
Leonid Sigal
Sr. Research Scientist, Disney Research
Leonid Sigal is a Senior Research Scientist at Disney Research, Pittsburgh and an Adjunct Faculty of Carnegie Mellon University. He completed his Ph.D. at Brown University (2008); received B.Sc. degrees in Computer Science and Mathematics from Boston University (1999), M.A. from Boston University (1999), and M.S. from Brown University (2003). Leonid's research interests lie in the areas of computational vision, machine learning and computer graphics. He has published over 70 papers in top venues in these fields. His current research spans semantic visual media understanding (e.g., action, object and scene recognition) and (structured) weekly- and semi-supervised learning.
Kristin Sullivan-Stoesser
VP, Sales, New Accounts, comScore
Nate Vadeboncoeur
Manager, Advanced Analytics and Optimization, CIMA, Walt Disney Parks & Resorts
Nate Vadeboncoeur is Manager, Advanced Analytics and Optimization within Walt Disney Parks & Resorts' Consumer Insight, Measurement and Analytics organization. In this role, Nate leads all aspects of AAO's data and visualization environment. In addition, he leads marketing mix modeling initiatives in support of Disneyland, Disney Cruise Line, Disneyland Paris, and Aulani businesses. Previously, he has held analytical and leadership roles in CRM within Parks and Resorts.
Jessica Wang
Director of Product Marketing, Mixpanel
Jessica Wang is Director of Product Marketing at Mixpanel. In this role, she leads the strategy, market positioning and product communications for Mixpanel's suite of products.
Prior to this role, Jessica led marketing at Vidora, a predictive platform that increases engagement with 1:1 personalization. Prior to Vidora, Jessica was on the International team at Square and held multiple roles in marketing at Microsoft and Blue Jeans Network.
Jessica holds a degree in Economics, Marketing and Management from the University of Pennsylvania, The Wharton School.
Maj. Jill Wisniewski
Major, West Point Department of Systems Engineering
Jillian Wisniewski is an Army major and operations researcher/systems analyst at the US Military Academy (USMA) in West Point, NY. She holds a Bachelor of Science in Operations Research from USMA and a Master of Science in Engineering and Management from MIT. She teaches System Dynamics and Decision Analysis in the USMA Department of Systems Engineering and her primary research focus is improving data analysis capability in intelligence operations.
Tania Yuki
Founder & CEO, Shareablee
Tania Yuki is the founder and CEO of Shareablee, a leading provider of social content analytics for business. In addition, Tania sits on both the Media and Technology Council of the World Economic Forum and the Grammy's Digital Council. Tania's career in digital marketing, measurement, and analytics has resulted in her recently being honored with the Great Mind Award from the Advertising Research Foundation, named one of Ad Age's 2016 40 Under 40, and one of 12 women driving digital in New York by Fast Company and Forbes. A lifelong steward of entrepreneurship and professional development for women, Tania founded wimlink in 2008 to hold events and create networking, mentorship, and partnership environments for women in media and technology.
August 23-24
Join us for the 16th annual DDAC hosted at Disney's Contemporary Resort.
View Detailed Agenda
Registration
Registration has closed. We will see you next year!
2017 Platinum Sponsors